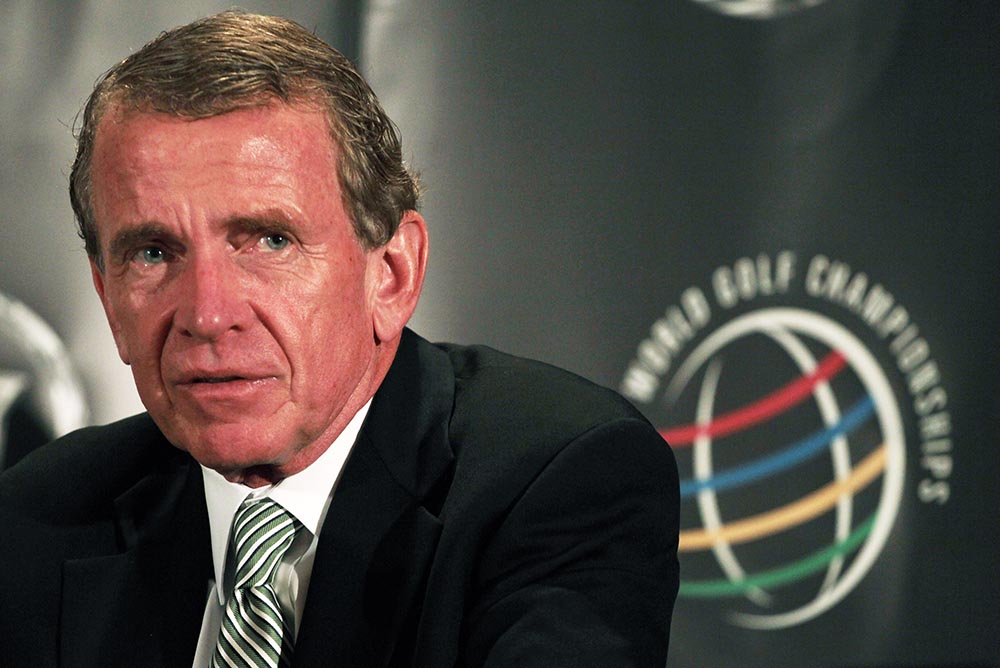 Indeed, the only two vaguely imaginative developments the WGC has conjured-up was to embrace the ailing World Cup of Golf between 2000 - 2006, eventually forced to drop that by PGA Tour player power as there was - shock, horror - no individual prize money on offer and the ill-fated WGC US$10million Tournament of Hope, scheduled for South Africa from 2013 onwards, but which never saw the light-of-day as it was to clash with Tiger's vanity project, the Chevron World Challenge.   
The orchestrator of the PGA orchestra, ex-Commissioner Tim Finchem has repeatedly said the World Championships are meeting their aim of enhancing "The competitive structure of professional golf worldwide while preserving the traditions and strengths of the individual tour and their events," adding, "I think that mission is being met as well. We would like to see World Golf Championships played around the world and we have seen that."
Try telling the to golf fans in all of Africa, the Middle East, South East Asia, Japan, Canada, South America and Australasia.
So insipid and predictable has the three stroke-play and one match-play series become that the FedEx Final Series looks dramatic and dynamic by comparison, the, 'Majors,' with their authenticity, history, heritage and competitive edge not so much the jewel in golf's crown, but the crown itself.
Therefore, what's to be done with the pale, stale and male World Golf Championships, when everyone, other than TV viewers and several big-brand sponsors see no reason for change?
That's way beyond this correspondent's pay grade, but reform of the obsolete and undemocratic International Federation of PGA Tours would be a start, perhaps hand the WGC concept over to the International Golf Federation, possibly even using them for Olympic qualification, consider the recently trumpeted closer collaboration between the PGA Tour and the LPGA Tour as an agent for change, and, please, please, please, reduce the dominance of the avaricious USA in any reformed format.
But, in a country where its domestic baseball league play-offs are called the, 'World Series,' the definition of, the noun, 'World', in World Golf Championships differs significantly from the interpretation of the rest of the world, and, besides, whilst the American electorate voted for Trump and his infamous, "Big beautiful wall," just like golf and golfers, turkeys have a habit of not voting for Christmas.
So, the WGC bandwagon rolls on down Mexico way, and let's hope the Mexicans are more hospitable and welcoming to a mostly American extravaganza, than the country's President has been towards their hosts.
Pages