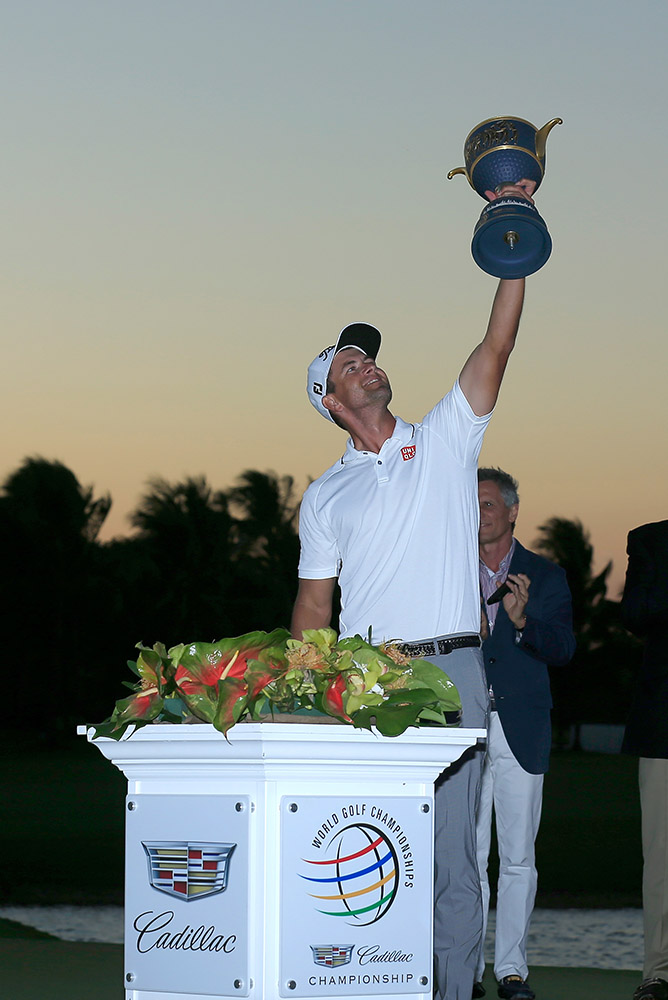 The inexorable rise and subsequent fall of the man who has spent 683 weeks at world number-one on the OWGR – a remarkable 281 of them unbroken between 12th June 2005 – 20th October 2010 has gone hand-in-glove with the WGC concept, which has earned him a cool US$26million in prize money alone, plus appearance money, which should not - but was - have been paid to golf's golden boy turned fallen idol.
But, apart from the WGC Champions in China, which was accorded WGC status from 2009, the WGC concept, which started life as the showcase for the discredited and PGA Tour-dominated International Federation of PGA Tours has become a self-serving and largely self-selecting vehicle for the PGA Tour elite, the prize funds on offer on the US Tour all-but guaranteeing a place in the four multi-million-dollar events for its members.
Qualification criteria almost assure a place in the three US-based WGC events for the top 50 on the OWGR, alternating Ryder Cup or President's Cup team members, tournament winners with an OWGR 'Rating,' of 115 or more, plus one token tournament champions from each of the Japan Tour Championship, the Australian PGA Championship, the Dimension Data Pro-Am and the Thailand Golf Championship.
A meritocracy it may appear, but a heavily-loaded one, with all but a privileged few excluded, unless they get lucky, and it has been said that the only thing that's harder than getting into the WGC fold is to get out of it again, one event, the WGC Bridgestone unashamedly named, the, 'Invitational'; it is estimated that, in recent years, around 25% of players have played 75% of the WGC events, nice work if you can get it.
Meanwhile, and forgive me for being pedantic, but for this observer at least, the term 'World Championship,' is a singular as opposed to a plural concept, ideally, even in those discredited sports of athletics and football, neither four each year or every single year, diluting the brand, spreading the cream too thinly on the cake.
And, when Woods, who quaintly described himself as, 'An independent contractor,' and free to choose where and when (and for how much) he played skipped the US$7.5million WGC HSBC Champions in Shanghai and was followed by Rory McIlroy, with whom he played a US$5million winner-takes-all exhibition at Mission Hills instead of the official WGA PGA Tour/European Tour event, the early writing was on the Great Wall, player power exercised with impunity, the WGC concept all-but holed below the waterline, proof-positive that everything that shines is not made of gold.
Pages