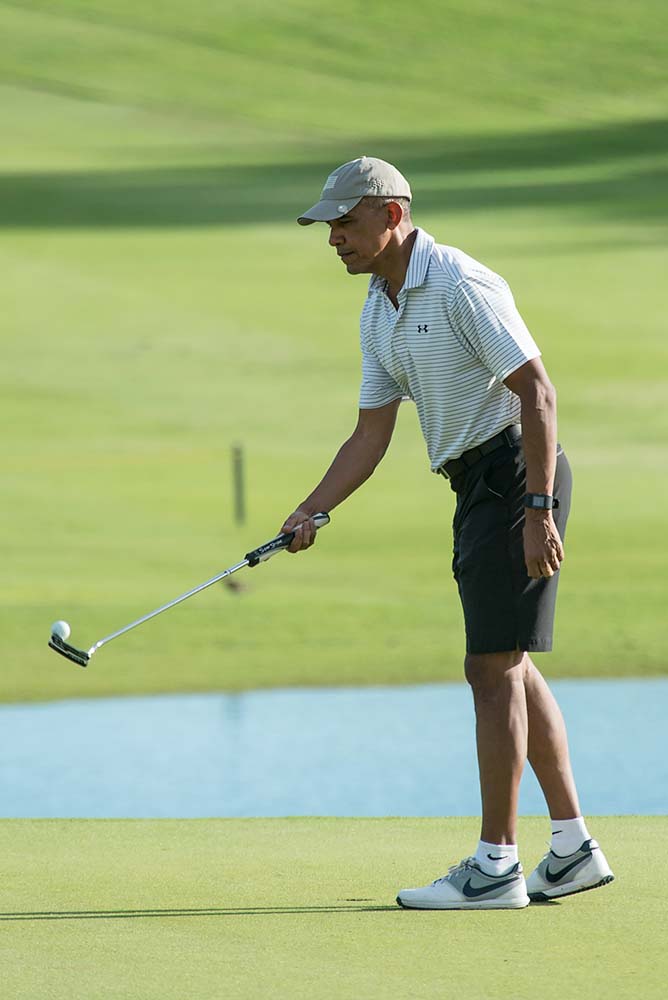 To be honest, I wouldn't have been the chosen caddie anyway as they went for an experienced older character who I dare say was a safe and reasonable choice.
However, they should have chosen a man called Tom Stevenson. Cologne Tom as I call him is the most charismatic, affable, individual, amusing, knowledgeable, interesting, erudite, distinguished looking and eccentric chap ever to have pulled on a caddie bib. To boot, he was a +3-handicap golfer. In fact, there is a rumour going around that Tom sometimes declines to accept pay for his work!
Anyway, I am sure he would have hugely impressed the ex-president and help brighten the image of the St Andrews caddie across the pond.
He certainly would have been my tip, alongside bin 555, for that beautiful sunny June day.
Please write to thekiltedcaddie@gmail.com if you have any comments.
Pages
Click here to see the published article.