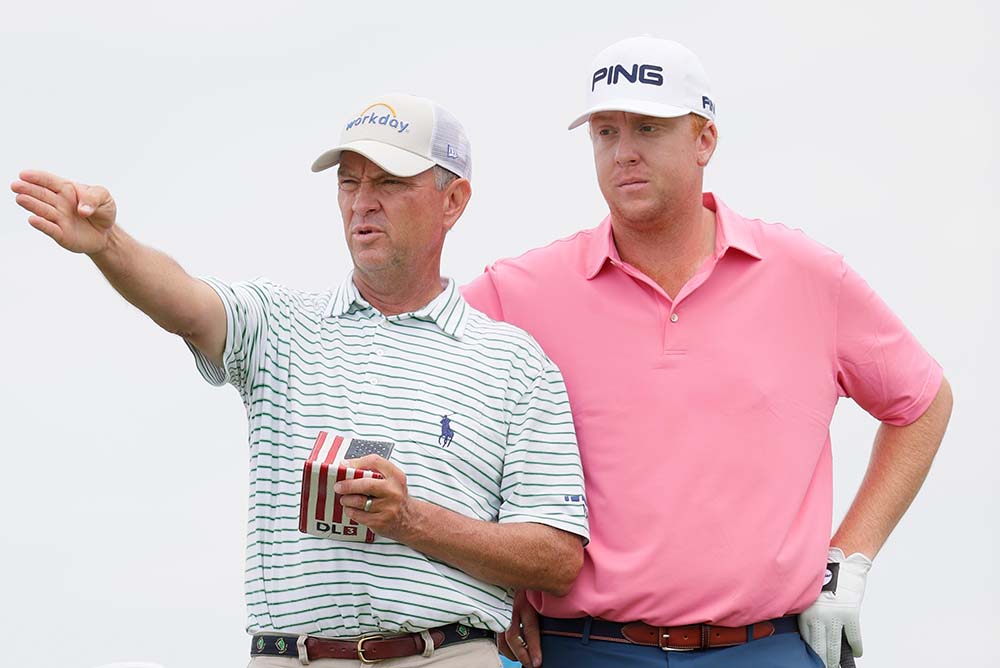 Shocked and requesting enlightenment at what was enough he was told 'at least another twenty'. Our man was so taken aback he delved into his pocket and found another twenty which he gave in disgust to the brazen chap.
And that's a shame for this wayward caddie to sully our fair trade. For caddying in St Andrews is not a taxing job if you excuse my very awkward and unfortunate pun. It beats picking raspberries, cockle gathering, even haggis hunting. In fact, if I'm honest I'd say it beats working altogether. It saves me a gym fee and provides much interesting material for my writing. On a human level, I would say it can be at least insightful and sometimes fascinating. We get the opportunity to meet all sorts of people, and on any given day we just don't know who will pitch up.
Young Duncan got John Daly last summer, and Mr Barack Obama was in town in June to play the Old. Unfortunately, I didn't get his bag as I was deeply ensconced in a bar behind the 18th green and savouring the chilled delights of Mr Kohler's excellent Sauvignon Blanc and some rare Scottish sunshine.
Pages
Click here to see the published article.