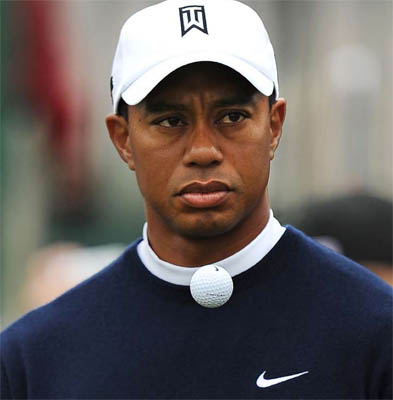 Tiger Woods has always known when to opt for a last-minute change of club and, on this occasion, he very quickly sensed that a hug was more appropriate than a handshake. The ice broken, he answered a question as to how he was making out with a quiet assurance that he was "getting there", while the mere mention of his children brought a light to his eye. He could not wait to say that they were flourishing.
It is hardly surprising that Tiger should tread warily in his dealings with people but more and more, he is finding that there is no shortage of compassion out there. No-one, least of all the golfer himself, condones what he has done. At the same time, no-one would deny that there has been plenty to admire in the way he has faced the music – not to mention golfing world at large – over the last 12 months.
This was Shanghai and Tiger was about to do a photo-shoot with Lee Westwood, Phil Mickelson and Martin Kaymer on the eve of the WGC-HSBC Champions at Sheshan Golf Club. There was a reception following the photo-shoot but, prior to that, Tiger had a bit of time on his hands in which he was happy to perch on the end of a table for a chat-cum-interview. It began with a query about Westwood, the man whom he had just congratulated on overtaking him as the world's number one ranked player.
Pages
Click here to see the published article.