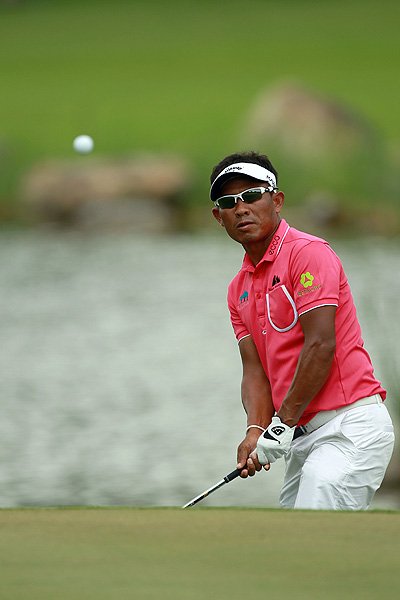 HKG: Aside from everything else, you're also president of the Thai PGA. What have you been doing in your role there?
TJ: There are 14 pro events in Thailand, of which two are on the Asian Tour. I want to create more opportunities for Thai pros to play in big events. I want to have big tournaments – I want to make a "Masters of Thailand" – for Thai golfers to experience. We have the King's Cup and the Queen's Cup [Asian Tour events with limited purses] but we should have more. I am working on this. I am trying to make things better.
HKG: And you also have your own golf academy for children ...
TJ: I have an academy and a foundation in my home town of Lop Buri [150km from Bangkok]. The foundation is to give poor kids a chance of education and golf and the academy is for good young golfers to become better through proper coaching. It costs THB6 million [approximately HK$1.5 million] per year to run and we started it in 2000. Ecco gives 100 pairs of shoes per year, which is a big help. It means all the kids can wear proper golf shoes. I'm very proud of what we've done there.
HKG: What's next for Thongchai Jaidee?
TJ: Win again. Once my back is fixed I'll be ready again.
HKG: Will that be in time for the UBS Hong Kong Open?
TJ: Maybe. I hope so. I love Hong Kong [laughs].
 
Pages
Click here to see the published article.