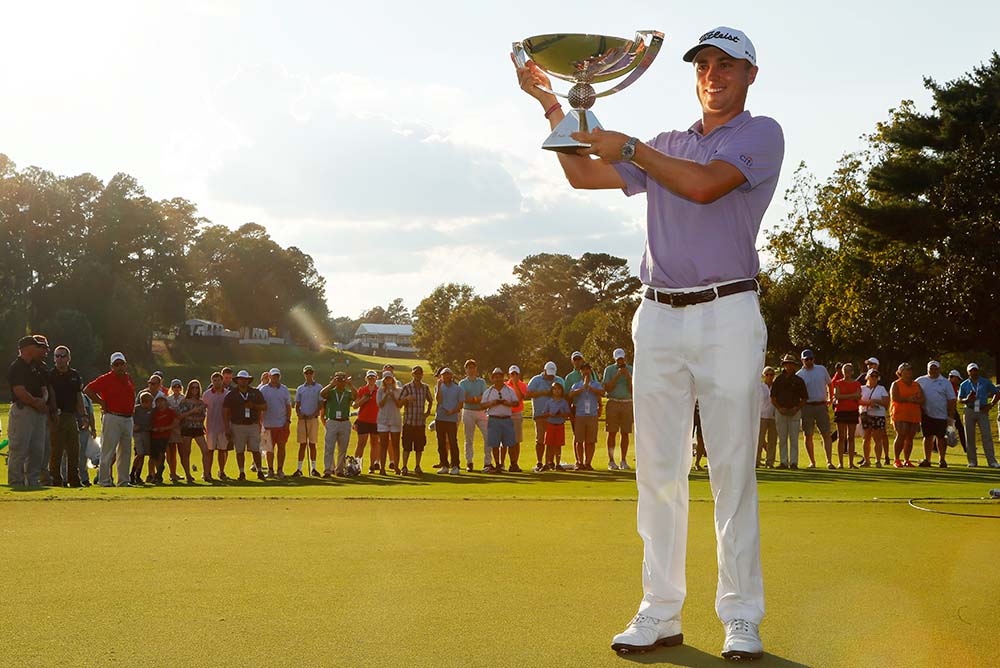 At 25, Thomas is the reigning FedExCup champion, an eight-time PGA TOUR winner, holder of one major title and counting. He's shot the magical 59 once plus he is a firm fan favourite – in May, and he helped make a fan's wedding proposal become a Twitter sensation and headline news on CNN world sports.

Sporting and entertainment celebrities including Michael Jordan, Steph Curry, Tiger Woods, Kid Rock, Tom Brady and Justin Timberland are amongst some of Thomas' buddies. He hangs out with Jordan Spieth, Rickie Fowler and Smylie Kaufman during their now-famous spring breaks and he has also played golf with American President Donald Trump.
Despite his rise to fame and accumulation of wealth – Thomas has earned over US$22 million in prize winnings in a little over three years – he has kept both his feet firmly on the ground, which ironically is in sharp contrast to his dynamic golf swing which sees him almost tip-toeing on his right foot at the point of impact. The power he generates propels the ball to incredible distances for a guy who stands at merely 1.77 meters and is a lightweight 65kg.
The son of a PGA teaching professional, Thomas became the fourth youngest world No. 1 after Woods, Rory McIlroy and Spieth in mid-May, thanks to an 11th place finish at THE PLAYERS Championship, the PGA TOUR's flagship tournament.
Pages
Click here to see the published article.