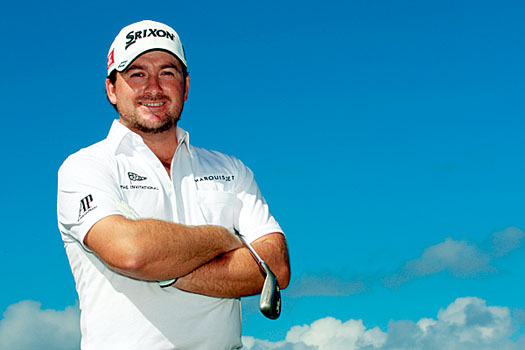 No one needs to tell José María Olazábal, the European captain at the forthcoming Ryder Cup, that Graeme McDowell is a team man through and through. It even shows when he is in the hunt at a major championship.
Take, for example, the situation on the Sunday of this year's Open when he was playing with overnight leader Adam Scott in the final group.
Neither had a good time of it, with the 33-year-old McDowell, the World No 13, shedding shots throughout the round and Scott coming to grief down the closing stretch. Yet when, at the end of the afternoon, McDowell was asked what had gone wrong for him on a day when level par would have been good enough to earn him the Claret Jug, he did not begin to dwell on his own misfortunes. In no time at all, he had moved on to Scott, whose collapse had been on an altogether more traumatic scale.
At a stage when McDowell had still been trying to salvage something from his own round, he had not been able to stop himself from keeping a concerned eye on Scott's unravelling. "I guess that any disappointment on my part seems stupid in relation to Adam's," he ventured. "I've just witnessed this guy losing the Open Championship."
When they shook hands, he had told Scott that he was a great player and that he would win his share of majors. "I knew that nothing was going to make him feel any better at that point but what more could I say?" he asked with a helpless shrug of the shoulders.
There had been a similar scenario at the US Open just a month earlier where McDowell was out with his co-third-round leader, Jim Furyk, and Furyk was the closer to winning before hooking violently into trees at the 16th. Then, as at Royal Lytham & St Annes, the Portrush golfer was not so obsessed with his own 73 that he couldn't spare a thought for his still more stricken playing companion.
Pages
Click here to see the published article.