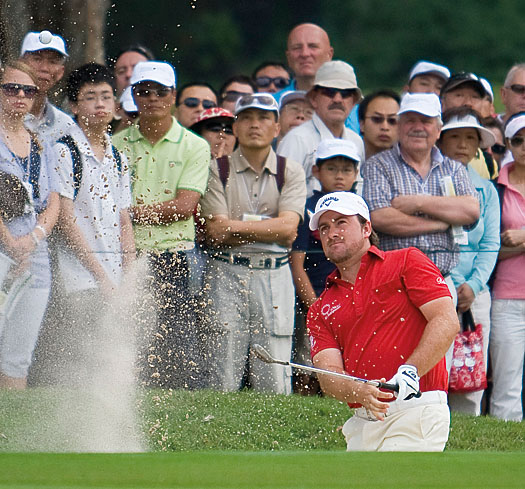 Colin Montgomerie, the 2010 European captain, could not have got the player at a better time for the last edition. McDowell had arrived at Celtic Manor having won the Wales Open – the event was played over the Ryder Cup course – and the US Open in quick succession. He was on a high.
His results were nothing to write home about on the first few weather-interrupted days as he picked up just one and a half points out of a possible three. But Montgomerie knew he could expect something special when it came to the crunch.
"Initially," says Montgomerie on the subject of the last day singles' line-up, "Graeme was not very happy about being the 12th man. He was concerned that it might be a dead rubber when he had pictured himself in a sixth, seventh or eighth slot where he felt the Ryder Cup could be won.
"I took him to one side to discuss it. 'Graeme,' I said, "I understand what you're saying, but just look at this US side for a second. They have surprised us all week. They are bloody good. Woods isn't going to fall down, Mickelson isn't going to fall down. Do you really think this US side is going to roll over and accept defeat? This competition is far from over and this could – believe me – work out for you.'"
Pages
Click here to see the published article.