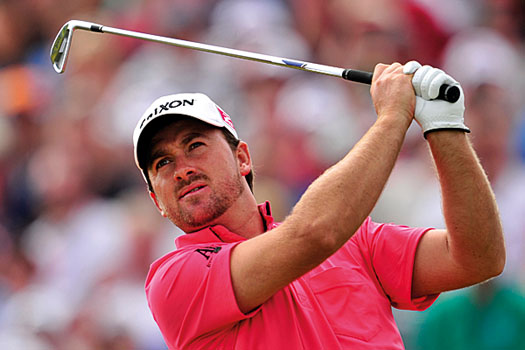 The Ulsterman's compassion is matched by his passion. Like a Seve Ballesteros or Olazábal, he is easily inspired and easily ignited, while he revels in the competitiveness of it all. In cases where he is exposed to the ultimate in tension, such as when he was trying to bring home the winning point at the 2010 Ryder Cup, he feels pain alongside the pressure but he does his best to keep to keep that under wraps.
"My psyche going into a tough situation is to try and enjoy it," he says. "I work on keeping my body language positive. Sometimes I'm smiling but I'm probably hurting under the surface."
His memory of playing in the Walker Cup at Sea Island – Luke Donald and Nick Dougherty were two more in that winning Great Britain and Ireland side – tells its own story of the extent to which he is dripping with desire in a team context.
Peter McEvoy, the lifetime amateur player, was the captain and one who, intriguingly, long ago forecast that McDowell would be the first among his peers to win a major.
McDowell recalls how, at a meeting-cum-ceremony at the start of the week, McEvoy had called each of his players in turn to the front of the room and announced the qualities and results which had earned him his team place. The little spiel over, McEvoy had handed out a Walker Cup sweater. "It meant so much," admits McDowell. "I know that I'll keep mine to my dying day."
It was in the 2008 Ballantine's Championship on Jeju Island that there was a early insight into the way McDowell can at times arrive at a level which surprises even himself.
After 72 holes, he was locked in the lead with Jeev Milkha Singh who, like McDowell, knows what it is to have won a Scottish Open.
Pages
Click here to see the published article.