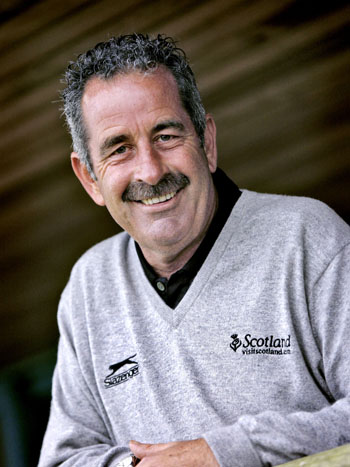 What for you makes the Ryder Cup so special?
It's like a cup final but one that's held over three days. From 9am on the Friday morning to the final putt on Sunday evening – it just swings and flows. It's just amazing. Even though I'm no longer involved it's a big part of my heart. It's just enthralling. I can't take my eyes off it.
How important is it that the next European Ryder Cup captain, Colin Montgomerie, will still be playing on Tour when the match is held next year?
That Monty is still playing is very important when it comes to captaining the team. In fact, it's almost imperative. When I was captain I was still playing on Tour. I was seeing the players week in, week out. You can create a bond with the players, you have that camaraderie, which is crucial when it comes to the Ryder Cup. I didn't think Monty would be captain this time around. 2016 at Gleneagles is when I had him picked for, but regardless, Monty is going to be a great captain.
Do you have any sympathy for Sandy Lyle, who many thought would be selected as captain?
Sandy lucked out. Peter Allis never got the captaincy, nor did Peter Oosterhuis. Many great players that should have got it didn't. The timing just wasn't right.
Monty is going to have three 'wildcard' picks? You only had two when you were captain. Is that going to be a help?
That's his choice. But it creates more headaches, I'll tell you that. The picks are one of the hardest things about being captain. When I was captain I had to choose Sergio Garcia when he was number four in the world. He was the highest ranked player on the team but I had to pick him. I probably needed three picks because I had to leave out [Jose Maria] Olazabal. I chose [Jesper] Parnevik, as he'd won in America, but leaving out Olazabal was really tough.
Pages
Click here to see the published article.