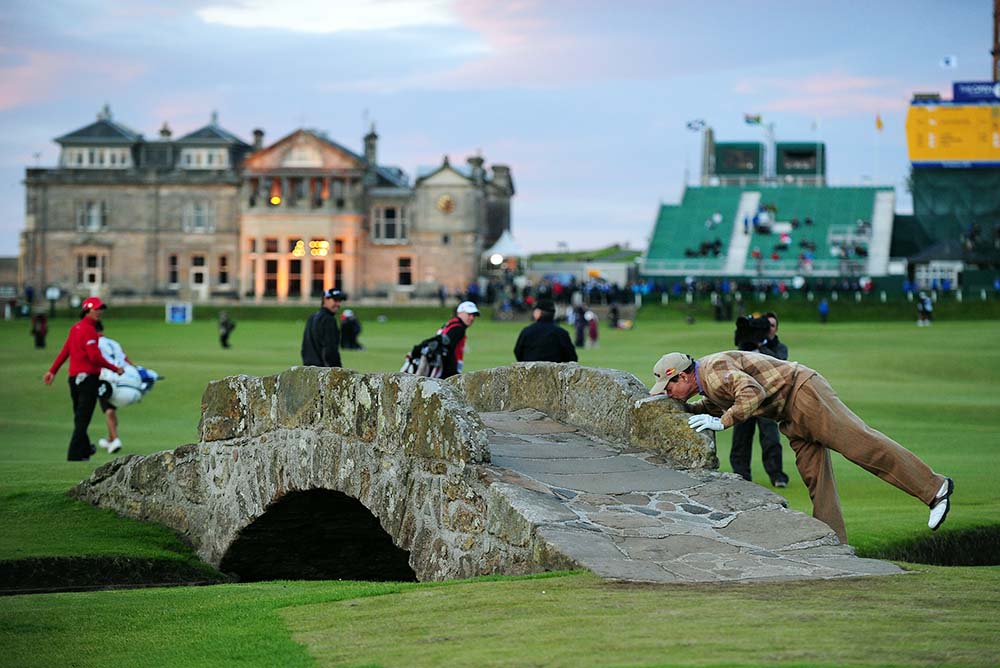 Now The R&A is a most individual and quintessentially British thing. It is a law unto itself and a very queer beast. It is elitist but sufficiently towny to get away with it. It has a most wonderful clubhouse and serves excellent wines and members walk round blazored and proudly and purposefully. There are over 2,500 of them worldwide and women have just been allowed to join. So, I would say that if you were a single woman with a liking for the game then what an opportunity?
However, it's not easy to get into this establishment. Well, unless you're extremely lucky or charming or famous or I'm not quite sure what. Rich maybe. For you need to be invited to join and so that negates it for most of us.
I am to be honest much more enamoured of the St Andrews Golf Club which lies across the other side of the eighteenth green. It is open to anyone by application and costs under two hundred quid a year. It has snooker tables, dominoes nights, good decent food and beer at reasonable prices, and an outdoor patio looking onto the eighteenth of the Old Course.
Now, I am a caddie in St Andrews, which is great fun and a job I never thought I would end up doing after coming here as a young economics student over thirty years ago, but I am and I love it. However, I know this limits my chances of getting invited to join The R&A. Even though I have friends who are members. It just won't cut and I know it. Even though I played on the University golf team and know the BBC production crew and have a good pal who works alongside Rupert Soames who is Winston Churchill's grandson. It's not enough.
If I were a QC, Queens Counsel, (i.e. having taken silk) it would most probably be a different matter. However, I don't want to take silk. I want to pick up rough and replace divots and be with my common man. But I do. And indeed, I have a friend who is a QC who in fact turned down an offer from the esteemed club. In fact, another friend, a doctor, did the same. Now what's that all about?
So, here's the deal. I will not turn it down should the R&A offer me a membership. Now this is written down in the annals of history and I will wait patiently.
Pages
Click here to see the published article.