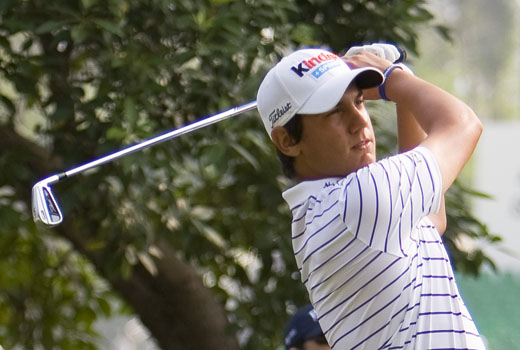 At 34, Ian Poulter is twice the age of Matteo Manassero – and the differences don't end there. Poulter was no great amateur. He didn't play on any junior golf circuit or receive hours of expensive tuition. He turned pro at the age of 19 with a handicap of four.
"I didn't have the chance to play full time amateur golf like some other kids because my parents couldn't afford it," is how he explains his pre-professional days. Leaving school at the age of 15 to pursue golf as a career, the Englishman became an assistant pro at a golf centre and worked his way up through various mini-tours before hitting the big time nearly 10 years later by making it on to the European Tour.
Poulter's story wouldn't have been so remarkable had it happened 80 years ago when the professional tours were in their infancy. Many of the best players of the era came from humble beginnings and there was little in the way of structured competition. But in 21st century terms, it's certainly unusual.
At the other end of the spectrum is Manassero, whose path to the top couldn't be more different – but to his great credit, it is no less remarkable.
Pages