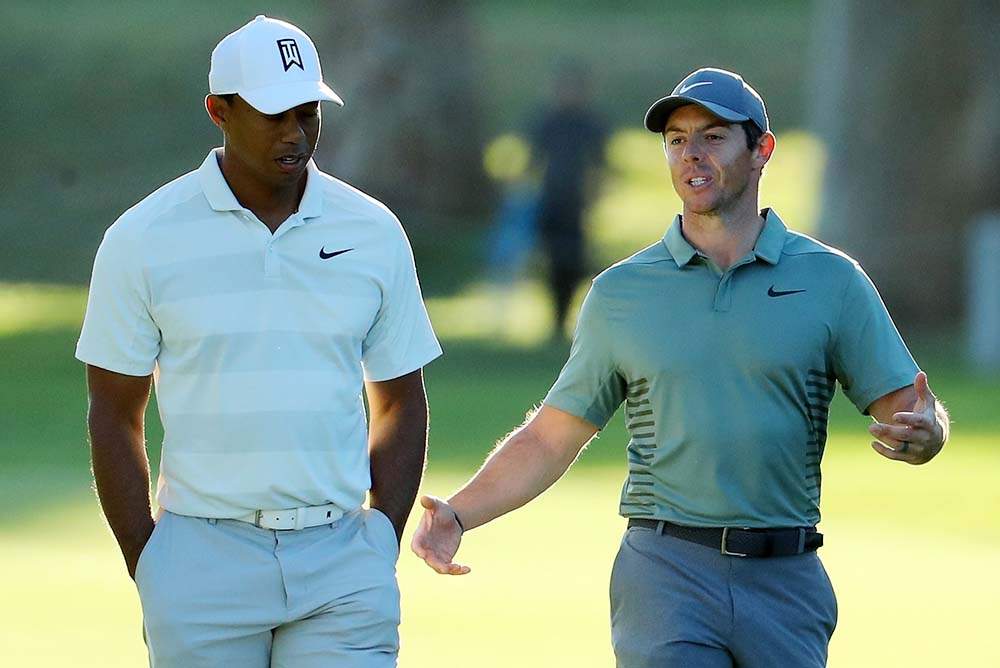 Rory McIlroy recently ventured the view that crowd involvement from the 'Get-in-the-hole,' and, 'Mashed potato,' brigade cost Tiger Woods at least a couple of shots per round. But, in all fairness to the back-to-form star, he took it all in his considerable stride, and it didn't do him too much harm, did it?
And, talking of the Ryder Cup, where hostilities between Europe and the USA will be resumed in the sedate, leafy outskirts of Paris in September. Don't tell me that the Stars and Stripes inside and outside the ropes - and some Europeans too - will be high-fiving it, egging each other on, echoes of the infamous 'War on the Shore,' at Kiawah Island in 1991.
Pumped-up Poulter, big beasts of the golfing jungle, like Bubba, Lefty and DJ, even Tiger if he plays, deep in the heat of battle are capable of – and probably will – act with the same impunity inside the ropes as the get-in-the-hole birdbrains will outside them and golf. And professional golfers must learn to play the game in the adversarial context of 2018 and beyond.
Professional golf a quarter-of-a-century on from what was nadir of golf bears little resemblance to what is now sports-entertainment as opposed to pure sport. And the quicker Messers Thomas, Fowler, McIlroy et al., get their heads around that fact, the better it will be for all, and some of the declines in the game's popularity may even be reversed.
So, a message to every self-obsessed young golf star, to be pinned on every locker room door and writ large on the dashboard of every luxury, chauffeur-driven courtesy limousine, 'Who pays the piper calls the tune.' And, 'if you can't stand the heat in a very lucrative kitchen,' find yourself another line of work.
Pages
Click here to see the published article.