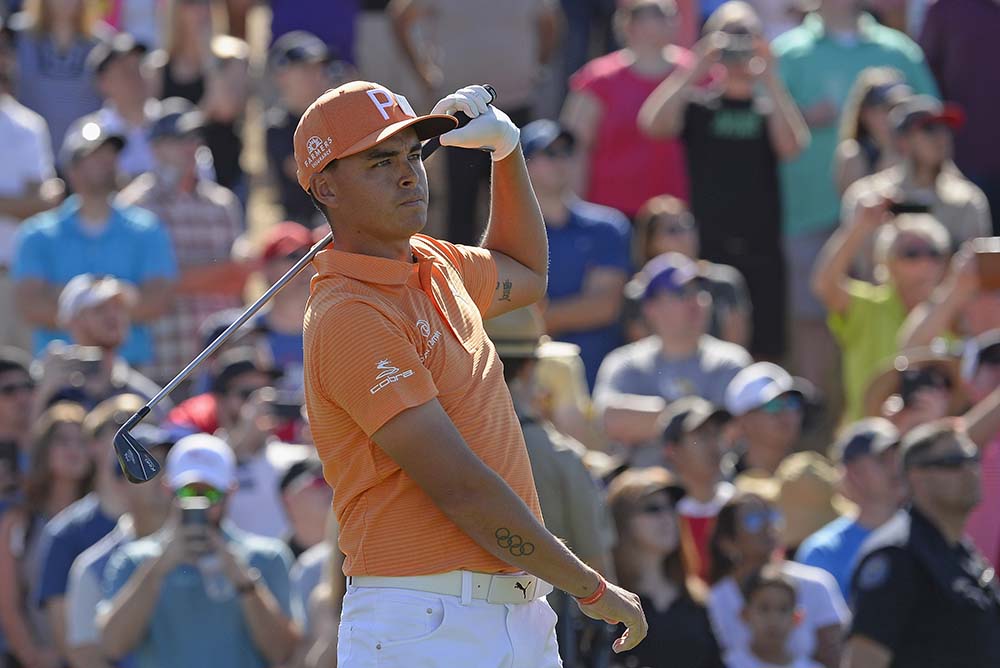 Earlier in February, at the attractively-named Waste Management Open in Scottsdale, Arizona, where the PGA TOUR has created a rod for its own back by nominating the 16th hole on the Stadium Course for player-and-fan engagement. Where, it seems, anything goes, Thomas's Ryder Cup teammate Rickie Fowler was bemoaning the conduct of a small but vociferous minority of the 719,179 paying public.
"I may be somewhat of a fan favourite, but they weren't holding back," Fowler said, adding "I was a little disappointed with some of the stuff that was said, and I don't want much negativity. The normal boos for missing a green, that's fine, but leave the heckling to a minimum."
Even Australian Marc Leishman's wife took to the airwaves slamming US fans abusive conduct as last year's President's Cup. Partisan US fans - fuelled no doubt on weak beer, fine wines or strong vodka courtesy of official sponsors Michelob, David Frost Wines and Grey Goose vodka - calling for International players' to hit their ball into the vast Liberty Straits waterways.
Mild stuff compared to the vile racist and homophobic abuse dished out at every football ground in the UK every weekend, including taunts about Manchester United Munich air crash, reciprocated by abusive songs about the Hillsborough disaster, even the mimicking of hissing gas Nazi death camps aimed at the traditionally Jewish Tottenham Hotspur.
Pages
Click here to see the published article.