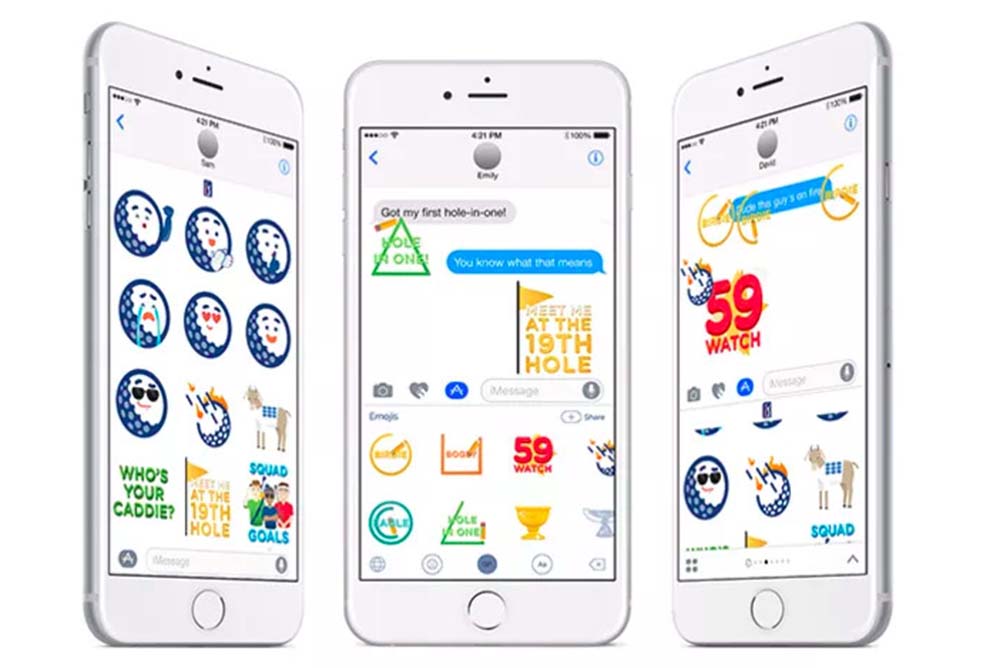 The PGA TOUR emojis and stickers, which were developed by mobile messaging company Snaps, represent many aspects of a golfer's lifestyle, illustrating key catchphrases like I'll see you on the 19th hole, Bogey, Who's Your Caddie and 59 Watch. There's also an emoji for various situations or reactions on a golf course including a fist pump and golf clap.

A unique feature of this sticker pack is the ability to drag and drop directly into an iMessage conversation. The emojis and sticker pack can be updated with new content anytime through the Snaps platform. "There are over one billion people using iMessage every day," said Christian Brucculeri, CEO of Snaps and mobile messaging expert. "With this sticker pack, the PGA TOUR has a new way to connect with its fans on the most popular social messaging app." Available for free, the PGA TOUR Emojis keyboard app is available for download on iOS in the App Store, while Android users can download the app from the Google Play Store.
Click here to see the published article.