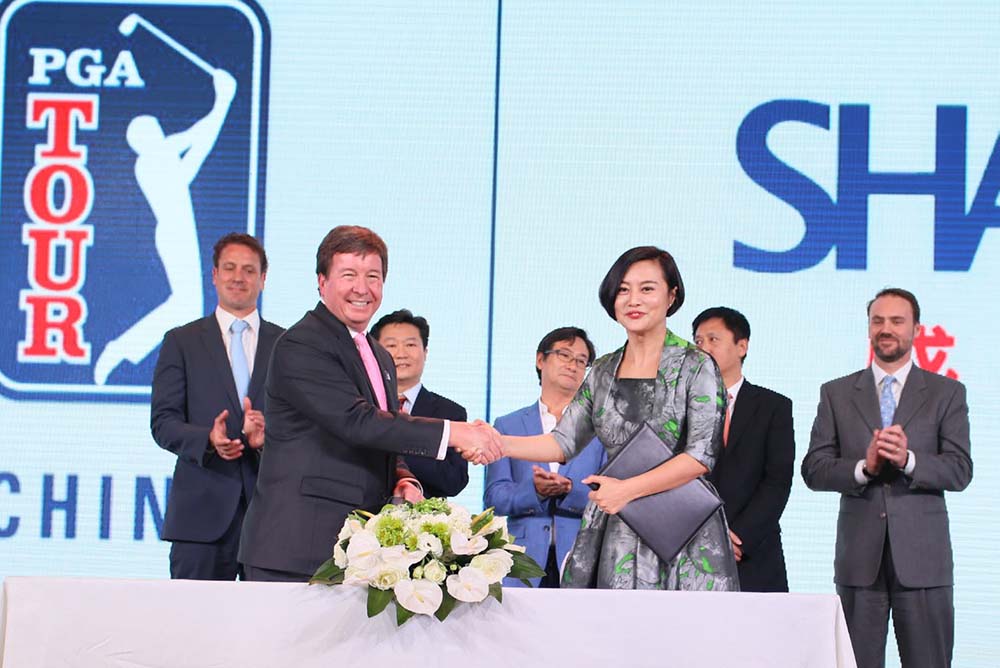 Shankai Sports has signed an agreement to partner with the PGA TOUR and manage the operations of PGA TOUR China's new series for a 20-year period from 2018, both parties announced on Thursday. The PGA TOUR China Series was held from 2014 through 2016 and will resume with qualifying schools next month after a year's hiatus.

Beijing-based Shankai will manage the day-to-day operations of the series in partnership with the PGA TOUR. The PGA TOUR Series-China will continue to reward the top five on its Order of Merit with memberships of the Web.com Tour, the path to the PGA TOUR, and with additional benefits for the next 15 players.
After 12 events in its first two years and 13 in 2016, PGA TOUR China's 2018 series will feature 14 events with purses of RMB1.5 million, 25% higher than in the first three years.
Greg Gilligan, PGA TOUR Vice President and Greater China Managing Director, said: "PGA TOUR China is truly thrilled to be partnering with Shankai Sports on the PGA TOUR Series-China. Shankai is a world-class organization with great experience of connecting the expectations of international sports bodies with an understanding of the Chinese market.
"With Shankai as our new partner, PGA TOUR China is proud to say that the series is back - bigger and better. It will have more tournaments and significantly more prize money. Most importantly, the series still offers the top players membership on the Web.com Tour, which remains the path to the PGA TOUR, a path taken by Zecheng Dou and Xinjun Zhang."
Shankai also announced that it was embarking on its new venture boosted by an RMB300 million investment from private equity firms Yao Capital – whose founders include NBA Hall of Famer Yao Ming and investment veteran David Han – and IDG Capital, a leading investment institution which was an early investor in many world-renowned Chinese internet and technology companies.
Qualifying schools for PGA TOUR Series-China will start from late January, with the series starting in March.
Click here to see the published article.