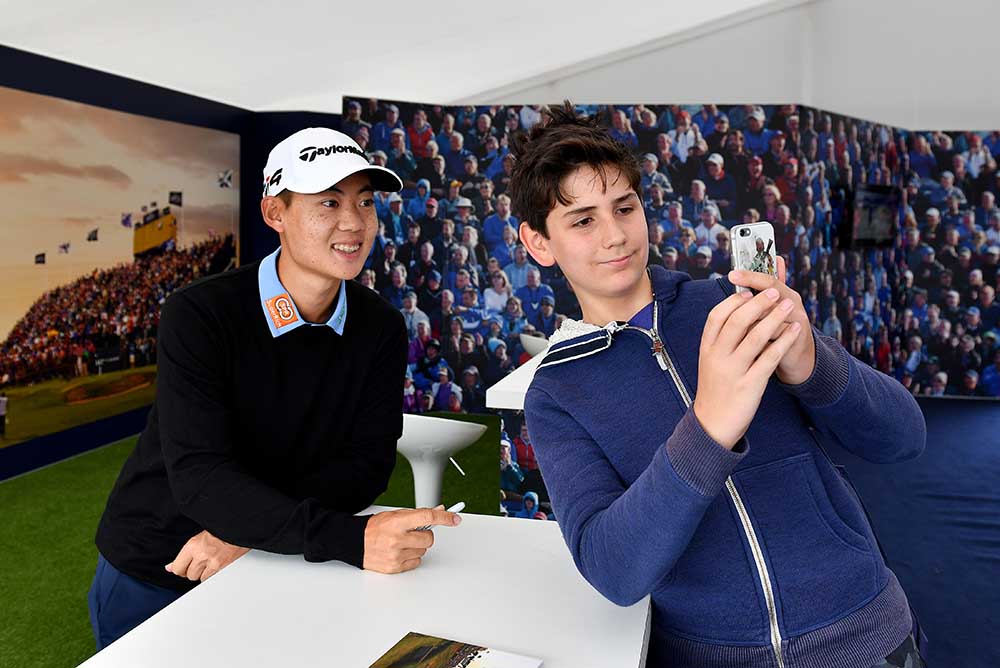 In a surprising turnaround after Qualifying school the following month, Jazz would capture his first Asian Tour title at the Bashundhara Bangladesh Open, having 'made peace with pressure'. 
He said, "You got to learn to handle the pressure somehow. I guess those setbacks helped in my game. The win came sooner than I thought."
Jazz dared to believe he can turn things around and sometimes it takes failure to bring out success.
With his second Asian Tour title won at the Queen's Cup on home soil in July and earning his divine right to tee up for his Major at The Open this year, Jazz has been celebrated by many for his heroics on the golf course.
Despite having fans of his own now, he wants to be an everyday guy, who 'turned his dreams into reality' on the Asian Tour.
Jazz was just 14 when he played his way into the history books by becoming the youngest ever player to make the halfway cut at an Asian Tour event in 2010.
In the Tour's latest #whereitsAT promotional campaign, Jazz used to watch decorated Thai legend Thongchai Jaidee win on television.
However, with the changing of guards, Jazz is ready to pick up the baton while continuing to sing the right tune.
Calvin Koh heads the press operations and media partnerships for the Asian Tour.
Pages