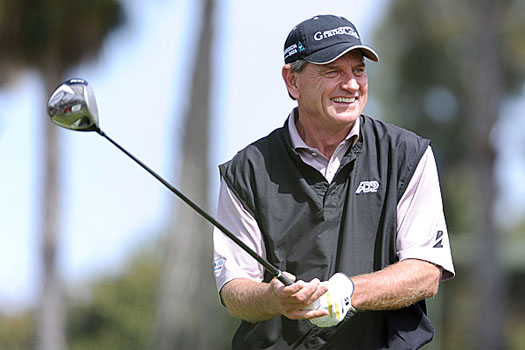 Was the captaincy of the International Team something that you had sought or hoped would come your way?
I figured my time might come one day after Greg had done his time. I didn't know if Greg would get a third term or not. You hope you get the call, nothing's ever written in stone but obviously I was very pleased when I was called.
Following the announcement, how soon did you decide that you'd bring in Mark McNulty and Tony Johnstone as your assistants?
They gave me about eight weeks to think about who my assistants would be but I basically knew I was going to choose Mark and Tony from the get go. These are two guys I grew up with and played so much competitive golf, both with and against. Both are crafty and dogged match players who I played against in amateur golf and then with them in the old Dunhill Cup.
Apart from being two of my closest friends, they are totally different players and characters. Mark is very calm, collected and methodical while Tony is more of a funny and highly motivating person. So, I have two guys at opposite ends of the spectrum, which is what you need.
My third pick was [Shigeki] Maruyama because of the dynamic of our team. We'll likely to include four or five Japanese and Korean players. I really thought he would help me with any cultural barrier if there was any, but also he was one of the most enthusiastic guys I've ever played with on a team. In 1998 at Royal Melbourne, he was full of enthusiasm and has a bubbly, effervescence about him. He was so excited when I phoned and asked him. He was over the moon, so I think it's a nice mix and everyone complements each other.
I've been talking to the boys to see what ideas they have and how we might improve our chances of winning the Cup back.
Pages
Click here to see the published article.