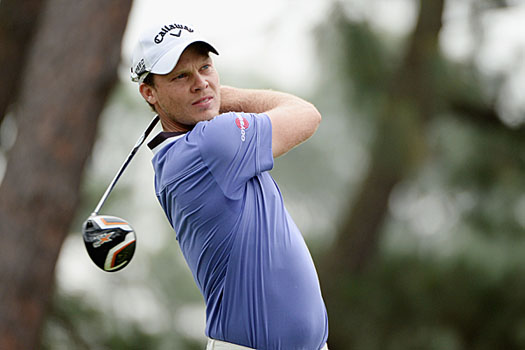 They are not out of the usual mould. The players in line to make their mark around the world in 2015 mostly have, or had, something a little different about them, starting with England's Danny Willett.
For years, this former Walker Cup man had come across as a kindly choirboy, a fine golfer but not one who was obviously shaping to make for trouble among those hardy hombres at the top of the world order.
That impression was one which would change over the Christmas season. Somewhat disconcertingly for those he left in his wake, the 27-year-old Willett became more of a baby-face killer than anything else as he won the Nedbank Golf Challenge at Sun City by a four-shot margin. What is more, he was able to take a lingering delight in his slaughtering of the rest in that he was already four ahead when he arrived on the 72nd tee.
Afterwards, memories were jogged as to why this former English Amateur champion's only other win in the professional arena - it was in the BMW International Open in Cologne in 2012 - had made so little impact. The answer, here, was that he had taken so long to shrug off Marcus Fraser - until the fourth extra hole to be precise - that the various writers had neither the space nor the time to do the victory justice.
All the players nowadays make automatic mention of their "team" when couching their victory speeches but Willett's words after the Nedbank included some up-to-the-minute thinking. He mentioned how his wife, Nicole, whom he married in 2013, had missed only one of his competitive rounds in the whole of 2014.
He further endeared himself to his European-based admirers in his reply to a question as to whether he saw his South African success as a springboard to the US Tour.
Willett began by explaining how playing on the PGA Tour had indeed been a goal of his when he was younger. "They've got everything out there", he marvelled, before suddenly changing course.
"To be honest," he said, or words to that effect, "I don't care how good the PGA Tour is; it just isn't going to match up to this."
Pages
Click here to see the published article.