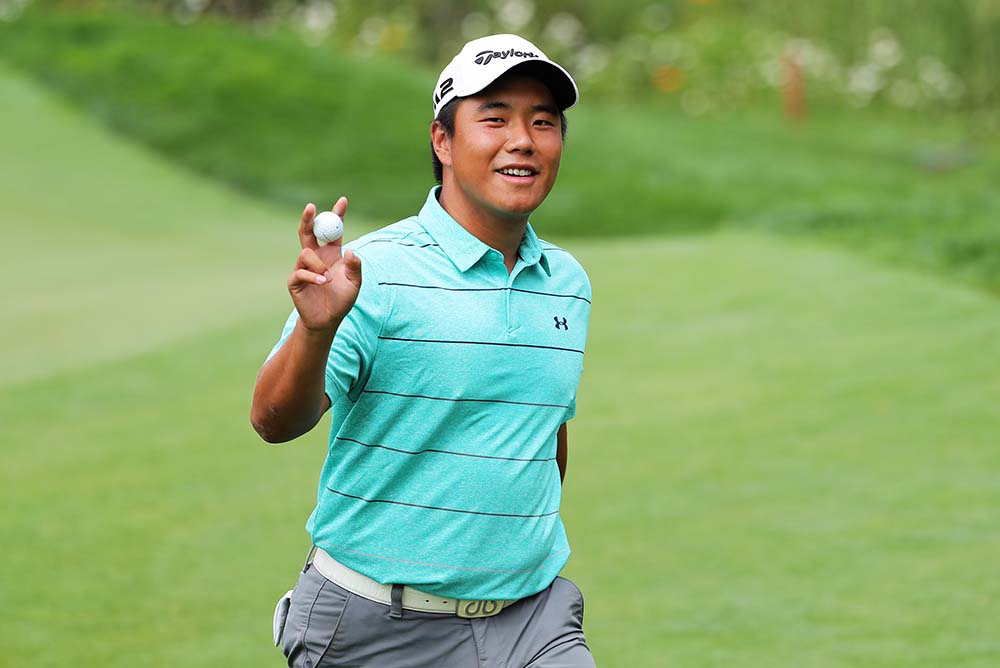 Nicolas Kunz: How did you celebrate your first PGA TOUR Series-China win at the Kunming Championship in June?
Motin Yeung: Right after the tournament, I had dinner with a bunch of the guys like Charlie Saxon, Trevor Sluman and some of the Tour staff. We just had a big dinner, and then we went out to have some fun.

NK: How special was getting that first win as a pro?
MY: It was really special for me for a couple of reasons. One was that I got full status on the Tour, so I don't have to worry about Monday qualifiers again. Two, I haven't won a real tournament since 2010, so it had been a long time – eight years. I almost forgot what it felt like to win, so it was really exciting. Another thing is that I'm excited to win on the Tour because it put me in the second spot on the money list (as of June 18), so I have a much better chance of getting Web. com Tour status for next year.
NK: Considering before the win, you didn't have any status on the PGA Tour Series-China, how did it feel for your career to change overnight?
MY: It felt great. I mean, now I don't have to worry about playing Monday qualifiers or finishing top 20 anymore. I can just go out there, play and not worry about next week and how I'm going to get into next week. That's a big relief. Also, it's a big confidence booster that I know I can win, I can win in a playoff, I can win in a playoff against two players. It's really a big confidence booster.
NK: Are you confident about earning a Web.com Tour card for 2019?
MY: I think so. I've been feeling good, and I've been working hard, so hopefully, I will keep those good results coming.
Pages
Click here to see the published article.