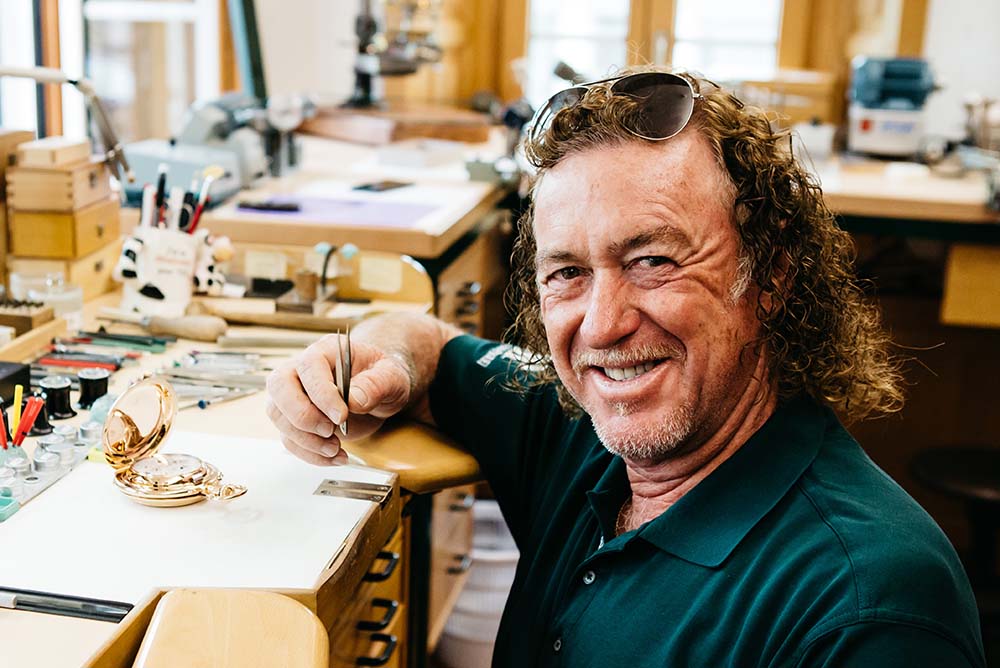 Tell us about your relationship with Audemars Piguet?
The fact that we have been together for 12 years already says a great deal about our relationship - it's a special one. There is no question that the watches produced by Audemars Piguet are of the highest quality and luxury and who would not feel incredibly lucky to wear one, but most importantly the relationship we have now is one of friendship and loyalty, which means a great deal to me.
Which is your favourite AP model?
My favourite AP timepiece is usually the one I am wearing at the time which, at the moment, is the Royal Oak Perpetual Calendar in pink gold. Over the years that I have been an Ambassador of the Company I have been lucky enough to have many different models from the collection, for example, the Equation of Time personalized to my home in Malaga, Spain and the Royal Oak Offshore Grand Prix. 
Watchmaker and Golfer - any similarities?
I wish I had some of the watchmaker's skills - those guys and girls are unbelievable. I have seen them working at the Manufacture in Le Brassus and their precision and patience is amazing. And, yes, as golfers we also require a great deal of precision in our skill in order to achieve the best result on the golf course and patience is certainly an important quality to have. Both watchmakers and golfers are constantly pushing themselves to become the very best they can be.
Pages
Click here to see the published article.