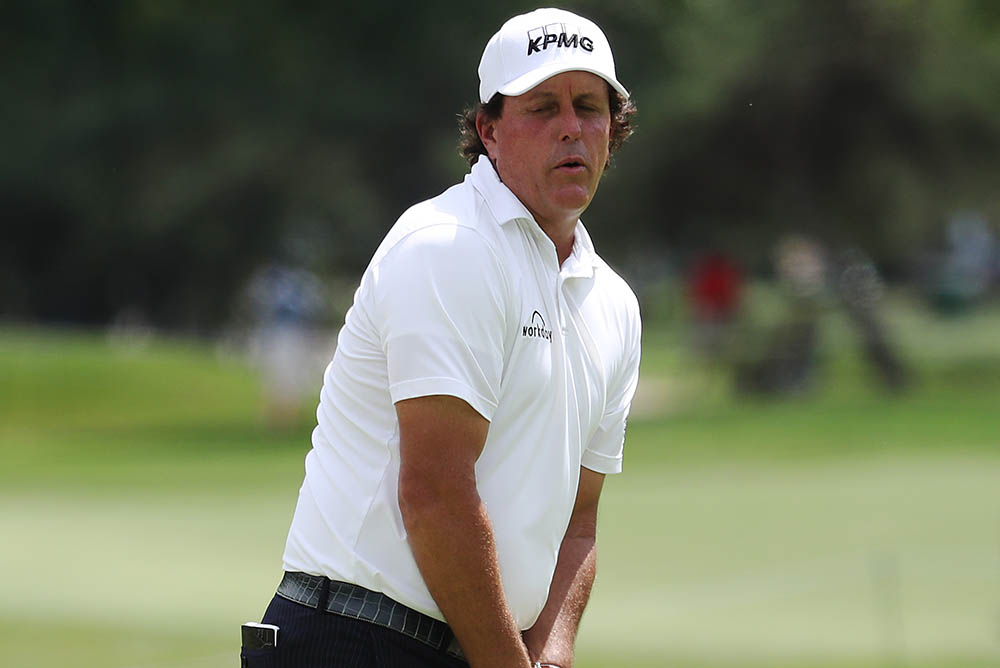 However, some fellow professionals thought the left-hander escaped lightly, eventually signing his card for an 11-over-par 81. But 1995 U.S. PGA Champion Steve Elkington, a man never short of a few words accused Mickelson "trying to embarrass the USGA." Several others calling for the 48-year-old to be disqualified, or, as a matter of conscience, to withdraw himself from the season's second Major.

Elkington's compatriot and fellow U.S. PGA champion Jason Day went further, telling reporters, "I mean it's obviously disappointing to see what Phil did," adding, "A lot of people have mixed reviews about what he did.
"They [the USGA] probably should have enforced a different outcome for Phil," concluded the 2015 U.S. PGA Championship winner.
But, Mickelson did not remove himself from either the tournament or the controversy. Lining up for the final round on Sunday, eventually shooting a one-under 69, finally finishing in a tie for 48th place, a full 15 shots behind eventual champion Brooks Koepka. But, nevertheless, banking over US$28,000 for his controversial week's work.
Following the sort of rules-based brouhaha that only professional golf can muster, USGA chief executive Mike Davis later revealed that Mickelson had telephoned him to clarify whether or not he should have been disqualified.
The Tournament Director explained, "Phil really did want to understand how the rule operates because he didn't want to, 'Play in this championship if I should have been disqualified'."
Mickelson, who has, 'Form' when dealing fast-and-loose with the authorities belatedly sent a message to an exclusive coterie of, 'Tame,' US golf media offering-up a tardy mea culpa.
"I know this should've come sooner, but it's taken me a few days to calm down," he is reported to have said, explaining, "My anger and frustration got the best of me, I'm embarrassed and disappointed by my actions," admitting, "It was clearly not my finest moment, and I'm sorry."
Pages
Click here to see the published article.