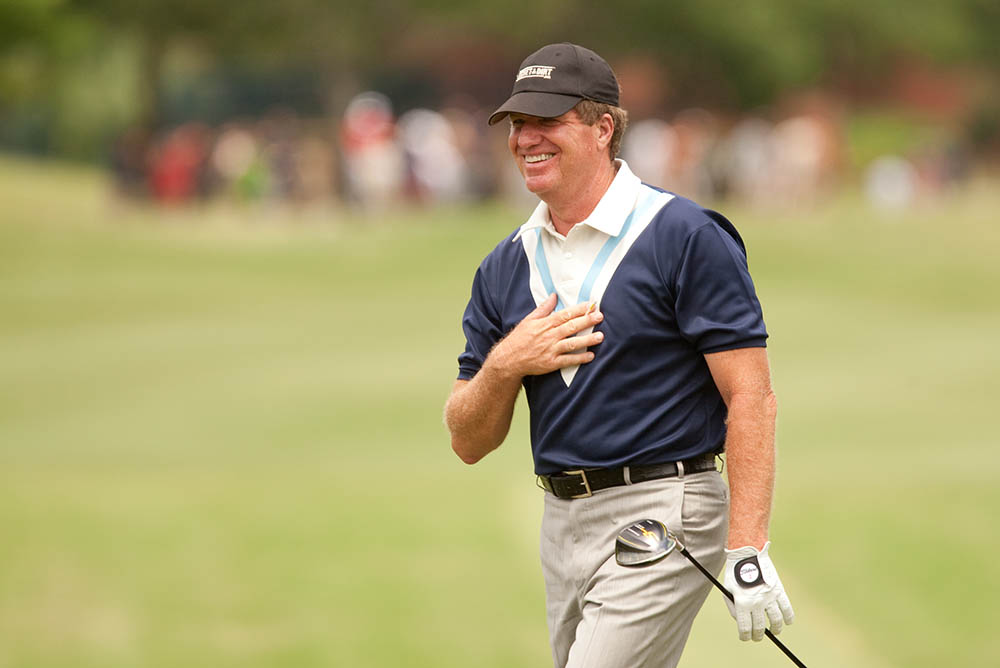 Nor has Mickelson ever been far from controversy off the golf course with unfounded allegations of gambling debts. And in the 2014 Ryder Cup postgame press conference, undoubtedly heightened by the USA loss to Europe at Gleneagles, the Californian launched a withering, blistering attack on the captaincy of Tom Watson.
Meanwhile, 'Lefty' looks sure to go head-to-head, mano-a-mano against his greatest adversary and arch-rival, Tiger Woods. Two giants of the sport and amongst the best who ever played the game, a US$10m showdown set to take his career earnings to over US$100m, just on the course.
Apparently something of a maverick on and off the golf course, a trait that undoubtedly adds to his appeal in a sport occupied mainly by safe, bland and serial avoiders of controversy. Perhaps the last word is best left to 'Lefty,' who admitted ahead of his 25th appearance at the Open Championship, "I do a lot of dumb stuff."
Just two years before the 48-year-old Mickelson becomes eligible for the Champions Tour and officially becomes an 'Elder statesman' of a sport that has rewarded him richly, beyond his wildest dreams, Phil Mickelson needs to cut out the "Dumb stuff," and focus on what he does best - playing swashbuckling golf, winning golf tournaments and acting like the role model he is to millions of young, aspiring golfers around the world.
But, in the court of public opinion, matters on and off the golf course regarding Philip Arthur Mickelson, champion golfer, come arguably flawed individual, the jury must remain firmly out.
Pages
Click here to see the published article.