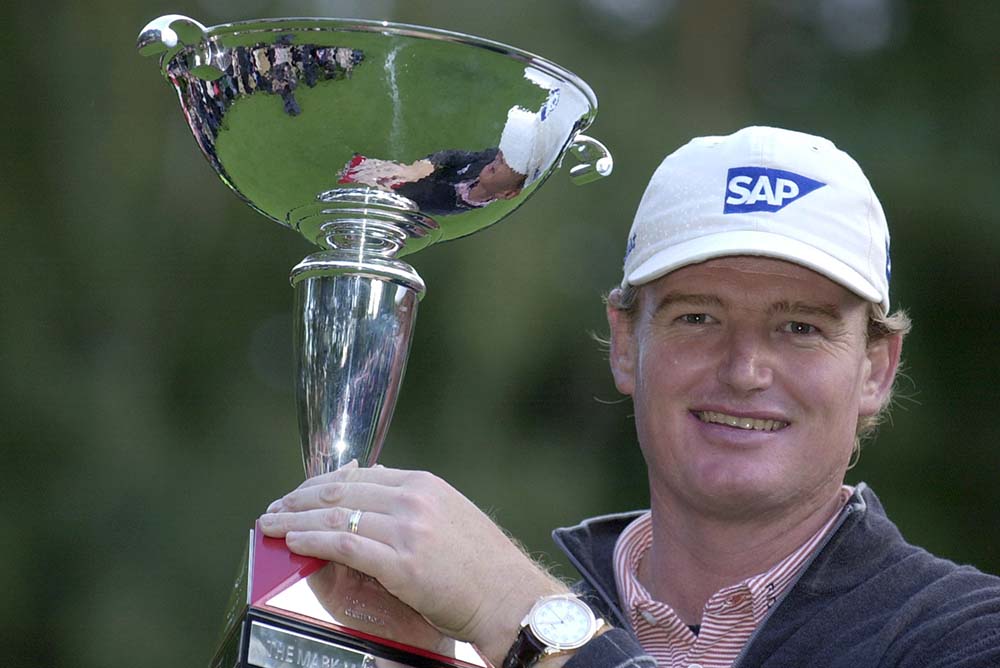 Not even a ranking event on the European Tour or Official World Golf Ranking (OWGR) until 2004, the stars still came out to play. But by the time HSBC took over as title sponsor from tech giant Cisco in 2003, the jewel in McCormack's crown had begun to lose some of its lustre.
Much of the top talent preferred to remain stateside, playing stroke play event after stroke play event, all for the mega-bucks on offer on home U.S. soil. England's Paul Casey became the winner of golf's first-ever £1m first prize when he destroyed 2003 U.S. PGA Championship winner Shaun Micheel 10&8.
And therein lay the beginning of the end of top-class match play golf. Broadcasters left with hours of airtime to fill following an untimely victory just after half-time. TV executives preferring the near-certainty of a timely conclusion to each day's play, notwithstanding the extended - and equally unpredictable - airtime required for a sudden-death stroke play playoff.
Having arrived with a bang, McCormack's match play, now in enforced hibernation but still owned and managed by his IMG empire long after his untimely death in 2003, went out with a whimper, failing to take place at all in 2008 and 2010 under Volvo's title sponsorship. The event had Wentworth in its DNA shunted around unlikely destinations like Bulgaria. Less-than-stellar champions such as Ross Fisher, Nicholas Colsaerts and Mikko Ilonen claiming a crown once the exclusive preserve, not of capable journeymen professionals, but the world's finest golfers, aristocracy and royalty indeed.
The event's ultimate demise in 2014, by which time it had, ironically, returned to south-east England, to the London Club. But it was long overdue, overshadowed by the WGC Match Play on the PGA TOUR. The fact that Tiger Woods only played the Wentworth event once in his career, in 2006, and only then when offered an appearance fee from his then IMG agents worth more than the first prize itself, telling its tale on an event in terminal decline.
McCormack's match play wasn't helped by the arrival of the WGC Match Play in 1999, one of four big-money WGC events. The prize fund for the inaugural event was US$5m, of which the champion Jeff Maggart earned US$1m, and now offers a US$10m purse with 2018 champion Bubba Watson winning US$1.7m. Even this version of golf's hand-to-hand combat has failed to capture the imagination of the players, venues, of which it has had seven to date, including an Australian sojourn in 2001, TV executives and their audiences.
Pages
Click here to see the published article.