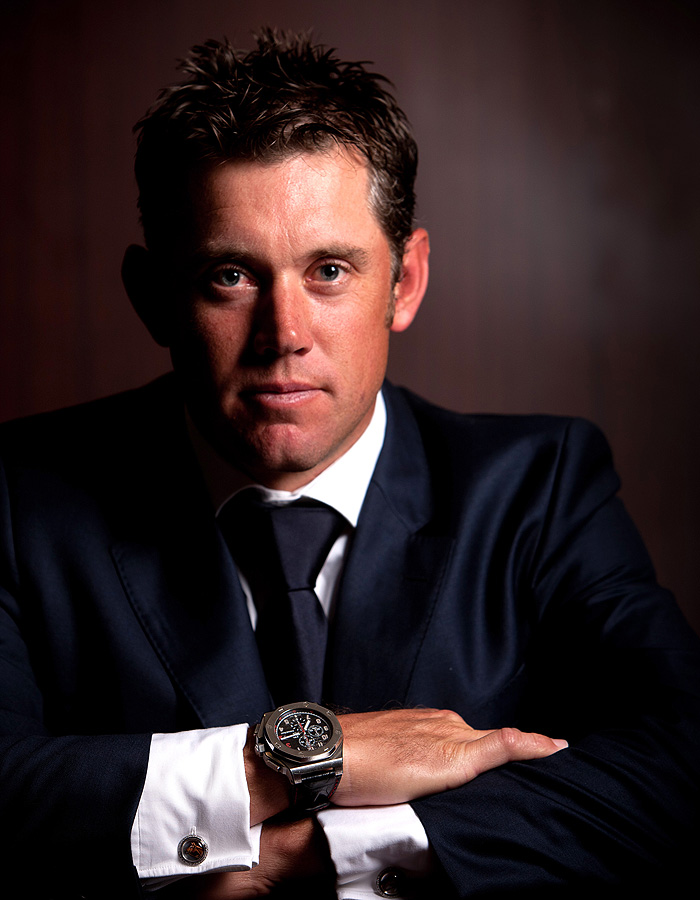 How much of a part of success in golf is making the right decisions at the right times?
Decision making in golf is nearly everything. You need to have made the right decision before you play the shot, and if you haven't made the right decision on the club and play it well, you may still come up short or go long. So the planning you make beforehand is vital. You can play well, but if you don't make the right decisions, you're not going to make a good score. And on a day when you don't play particularly well, if you make the right decisions, you can minimise the damage and walk off with a respectable score that can keep you in the tournament. Bernhard Langer was the master at that, or [Nick] Faldo, both were great thinkers. [Jack] Nicklaus had great strategy as well – he used to really plan his way around the golf course. It's vital – you see a lot of players with poor course management, that ought to win, but don't.
What was it about the likes of Faldo, Langer and Nicklaus that was most impressive in their mental approach to the game?
Faldo and Langer were a couple of leading players when I was taking the game up and they were the ones that always looked focused and had mapped everything out and the results speak for themselves – they are both multiple Major winners. Jack Nicklaus had a strong mind and made great decisions. He would go to the golf course weeks in advance and then formulate a game plan.
Is a good mental game something that you can learn?
Yes, I think you can improve your course management by analysing your game and seeing where you made mistakes. But obviously some people have it and some people don't and it can be a big strength. So even if you're good at it you still need to work hard at it.

How do you try and improve your decision making?
I analyse previous rounds and see where I went wrong. When I play a practice round I am looking for the most efficient way around a golf course, to see where you might make mistakes and where you might play the hole a little bit easier to eliminate any trouble. You just learn over the years to find a safe way around the golf course.
How much of good decision making is a rational, conscious process and how much of it is just a gut instinct?
Sometimes you get an instinct, but there is definitely a decision to be made based on information available. Normally you make a plan in the practice rounds and stick to that. But obviously if you are coming down the final few holes and you need to make a couple of birdies to win, then you might change your game plan. Gut instinct comes into it every now and again, depending on the conditions. If it is windy, for example, you will need to rely on your instinct then. But I tend to find that I put the planning in beforehand and then just stick to that, and where you need to vary your tactics you do so accordingly and at the right times.
Can you think too much about these things?
Yes, you can think too much about it, but if you have done the homework on it and you have got a plan, then you just try and stick to that plan and not think too much around it. You just stay on that course.

Can the mental side of golf be of use in achieving success in wider life?
Yes, I think so. I think in many ways it really reflects life. Golf seems to teach you the right way to behave, the etiquette of the game. To be honest and to respect the people you are playing with. You have to be very disciplined if you are going to get to a high level in golf, so it teaches you that. I think it also makes you very analytical, if you want to play to a higher level. You have to be very structured to be successful in golf and that really helps you in life.
And to be able to apply that analysis under pressure as well is an art in itself?
Yes, that's where a lot of people fall down, because under pressure they don't stick to their game plan and they allow themselves to waver because of the nerves.
Pages
Click here to see the published article.