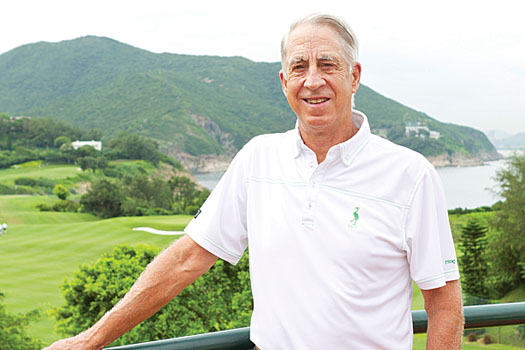 By anyone's reckoning, Rick Kroos has led a hugely rewarding life. Originally hailing from the Wisconsin town of Sheboygan, on the western shores of Lake Michigan, Kroos arrived in Hong Kong in 1969 after serving in Vietnam as a commissioned officer in the US Army Corps of Engineers. With a Bronze Star Medal for Meritorious Achievement in his pocket, a degree from the highly regarded Lawrence University on his resume, but with little in the way of job offers or even contacts awaiting him as he deplaned at Kai Tak, Kroos' keen eye for detail landed him a job with J. Roger Preston & Partners, a British engineering consultancy company, which he would help transform into one of the major players in the development of Hong Kong's skyline over the next three decades.
During his time with JRP, Kroos was involved in some of the most ambitious engineering projects that the booming colony had ever seen - including Jardine House, Exchange Square, Harbour City, the MTR, Queen Mary Hospital and HSBC Headquarters - which certainly isn't bad for someone whose first few weeks in the city were spent in cramped accommodations in Tsim Sha Tsui's notorious Chungking Mansions.
Kroos' success earned him the trappings of Hong Kong's elite: an expansive property portfolio, a passion for thoroughbred horse racing (which yielded him numerous class one winners) and membership at some of the most sought-after golf clubs on the planet. He has also served as president of the American Club and has sat on the boards of both the Hong Kong International School and the Chinese International School.
Now having reached the age of 71, Kroos would be forgiven for leaving Hong Kong and perhaps retiring to Villa Jenggala, his place in Bali, or spending more time in Vail with his wife, Pamela, with whom he has two daughters. But the ever-modest Kroos is a committed Hongkonger, and is showing few signs of slowing down just yet. He released his autobiography, Kroos Control: American Roots, Chinese Traditions, three years ago and continues to look after his business affairs from a small but well-appointed office in Sheung Wan.
Kroos, it has to be said, loves golf and can be found knocking it around with the Fanling VIPs or the Shek O 'bandits' when in Hong Kong. But it's more than the actual process of playing golf that he is so attracted to, although with four holes-in-one to his name, he's far from a slouch on the course. For him, the game represents an important part of his life, but not in the sense of striving for trophies or lower scores; golf is all about the camaraderie. As he writes in Kroos Control: "There is little doubt that joining the golfing fraternity in life was the best club membership that I have had the privilege of being a part of. It has provided me with an expanded network of friends and acquaintances. And regardless of how frequently I see them, we never seem to miss a beat reuniting and picking up where we left off. To me that says it all."
Pages
Click here to see the published article.