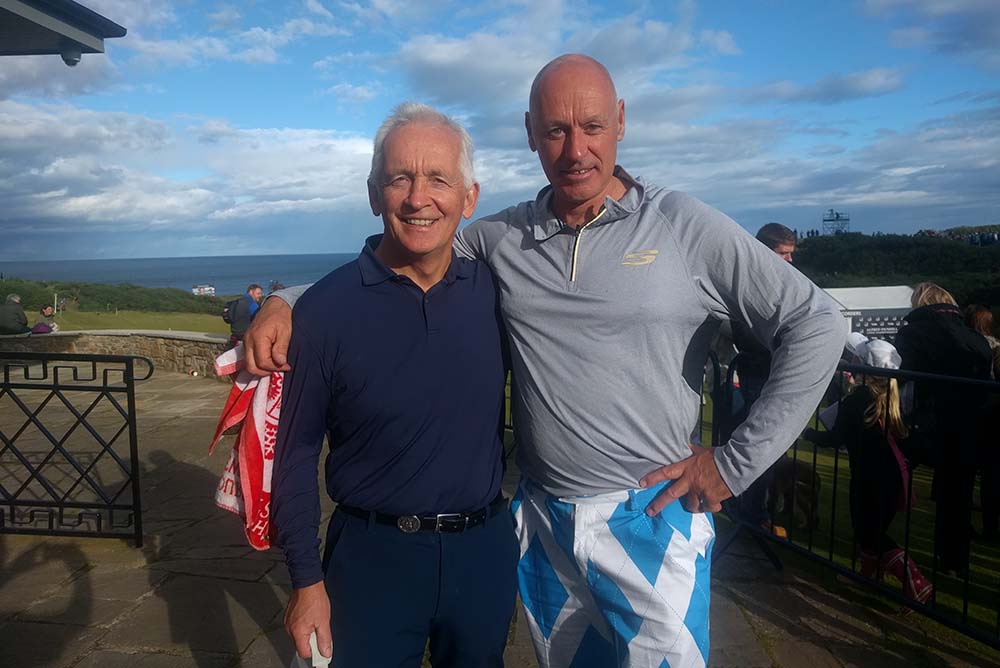 At this year's Dunhill, I was lucky enough to caddie for the 3-time Sportswriter of the Year and Lance Armstrong exposer, David Walsh. I sent him a beautiful, golfy St Andrews' postcard, he emailed back, and we hooked up.
He was drawn with the prodigiously talented, Matt Wallace, who has made a meteoric rise up the professional ranks. He had the legendary caddie, Dave McNeilly, on his bag. So, you have 1-10-handicap David, teeing up with a massive young golf talent and probably the best and most experienced caddie in the world. And then me. A caddie of a more dubious pedigree.
David warned me over the phone, at the outset, that 'he had everything you need to play golf apart from talent.' I intimated that he was getting the quid pro quo on the caddying front, except probably a more Wodehousian than Wilde one (slight nervous laughter on the other end of the phone).
It was however born out at Carnoustie when we put a gloriously hit seven iron safety shot into the drink in front of the tenth green. That was indeed a shocking piece of caddying and a relationship tester if there ever was one. If this didn't push David to the extreme, I'm not sure what would have, other than me pushing him into the drink or Lance Armstrong pitching up in the throng.
He did, however, make a brilliant birdie on the 11th which eased the situation, but full credit to my man for showing such reserves of forbearance that day, and indeed also for a formidable 5-birdie streak at Carnoustie on the practice round. He said after that it was one of the 'top three rounds of his life'.
Pages
Click here to see the published article.