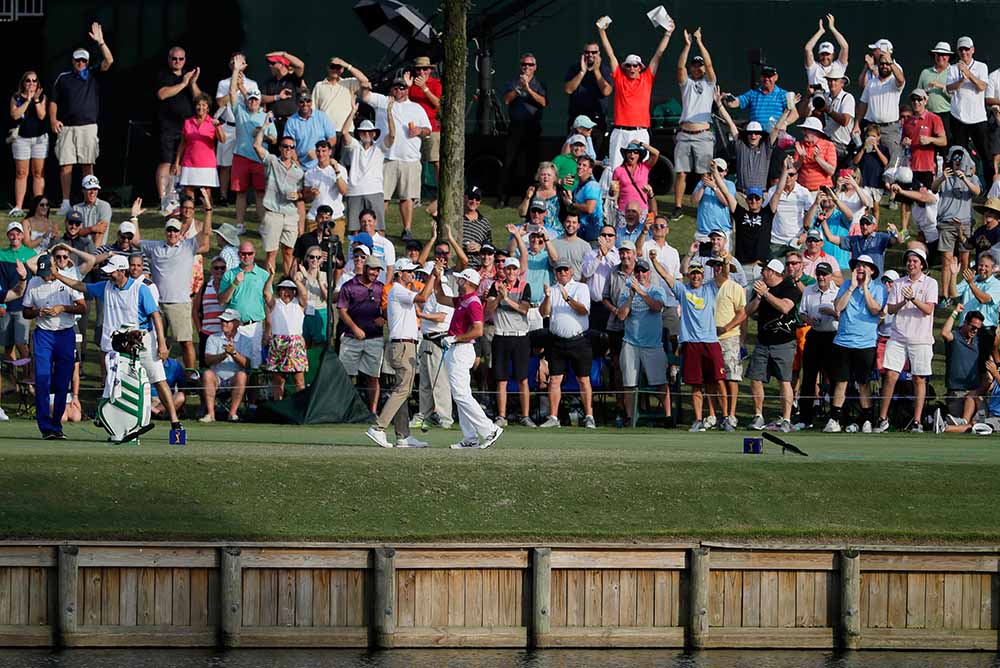 I remember how proud my Dad was on my achievement, and in true Scottish tradition bought a bottle of whisky to put behind the bar at the club for other members to share in the celebration. In some countries, this has got a bit out of control, and I do believe in Australia there is pressure to throw a party instead. And to this end, there is even hole-in-one insurance. Now, this is going a tad far. A bit of the modern lark of saving for your funeral costs. I shall certainly be dead when they try and bill me for that.
A good friend at my club, Al, reached heavenly status when as a 16-year-old junior, he holed in one on the Par 4 sixteenth. This was the first known hole in one at a Par 4 in the club's history and elevated his status considerably. Just a pity for him that it was a predominantly man's game at that stage because I'm sure this feat would have helped him pull a few crackers at the summer ball. For there is surely a phallic dynamic in golf, like in owning a Ferrari. And this was certainly a coupe at the top end of Testarossa levels.
In the entire history of the PGA Tour, there has only been one such hole in one at a Par 4. It happened on the 17th at TPC Scottsdale in the 2001 Phoenix Open and was performed by Andrew Magee. It was marvellous the way he executed it though. Not being a big hitter, he played while the group in front were still on the green, as one would. However, maybe through anger at just having had a double bogey, he melted a ball down the middle towards and onto the green whereon stood Jack Nicklaus's son Gary, Steve Pate and Tom Byrum. The latter was lining up his putt when Magee's ball came rolling up, through his legs, hit his stationery putter and ricocheted into the hole! Byrum's caddie, Rusti Uresti, could simply not resist the rather fabulous and amusing quip 'That's the first putt Tom's made all day'.
Pages
Click here to see the published article.