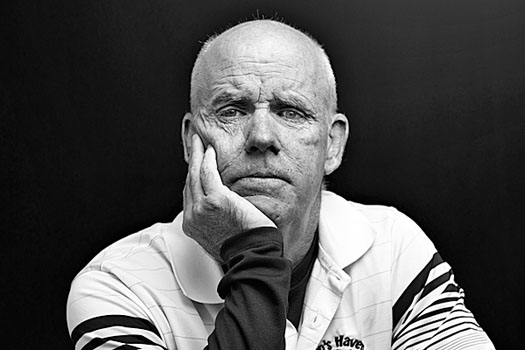 With five career wins on the PGA Tour and three more international victories between 1985 and 1989, 32-year-old American golfer Ken Green was on a roll heading into the first round of the 1990 Martell Hong Kong Open. His clubs had gone astray somewhere over the Pacific, but arrived in time for a lively skins game with Bernhard Langer, Seiichi Kanai and Hong Kong favourite, Yau Siu-ming on the Wednesday before the tournament.
"I remember the skins coming down to the last hole – it was Langer, myself and the local hero," Green said recently. "Langer blew his tee shot, so it was down to the two of us. He (Yau) hit a fair shot just short of green and I hit a push shank about 70 feet right on the edge of green. He chipped up to tap-in and then I proceeded to hit this big breaker and it goes in the hole.
"I'll never forget the complete silence and then when they realized they hadn't clapped, they all clapped. I understood it as they were rooting for their man.
"I won $65,000 if I remember right," said Green.
There may have been some side bets, as his actual haul was US$59,000 of the US$100,000 pool in the inaugural Martell International Skins Game. Fifty-four thousand of those winnings came from that lengthy putt on the final hole. Langer, who had been playing like a champion, walked away with US$37,000; Kanai, the 1985 Hong Kong Open champion, had a rough day with his putter and pocketed only US$4,000 while luck-less Yau Siu-ming left with nothing.
As for the tournament itself, Green continued: "it was very wet and muddy."
So wet and muddy was the course that the third round was washed out and the foreshortened tournament was nearly cancelled as the rains on Sunday morning postponed the final round: the flight of Green and Yau Siu-ming, his closest competitor, did not tee off until 2:40 in the afternoon and finished precisely four hours later in the very last minutes of the gloaming. The sun officially set on 25 February 1990 at 6:25pm nearly in what is called nautical twilight, a time when the sun is six degrees below the horizon and sailors can still navigate using a visible horizon for reference.
"I hate to say that the only real memory I have of the actual tournament was that I played well and I was always in total control and won the tournament," said Green.
Pages
Click here to see the published article.