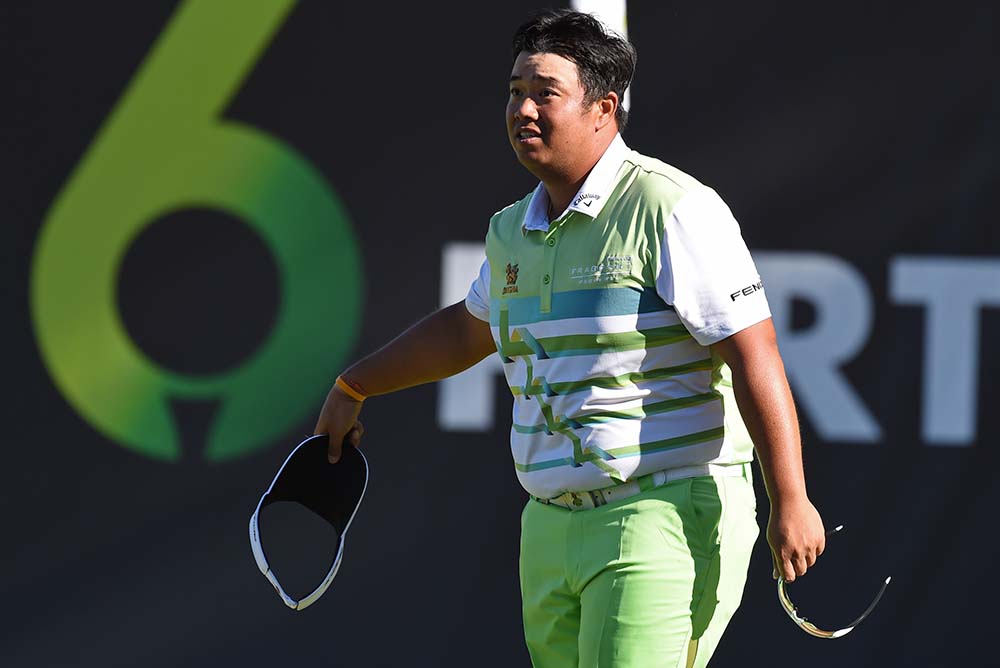 The R&A did what the R&A does best, formed a committee, producing a report, The Pace of Play Manual, 76 pages of hypothetical postulations, the focus on the club golfer, when a serious slow play is right there under their noses, on the pro circuits of the world.
And, don't forget the tedious, time-consuming tangle on the R&A's own watch, most recently, Jordan Spieth taking 13 minutes to decide how to play the pivotal shot in last year's Open Championship.
Or the 30-minute delay in play, waiting for a ruling involving Lee Westwood and, yes, you guessed it, JB Holmes, three-year-earlier at St. Andrews all within a three-wood of the organisation's Rules of Golf office.
By contrast, the annual Bunker Mentality Challenge took place that same Sunday the PGA TOUR's finest was ploughing through the Farmer's Insurance schedule. Our three-ball was for bragging rights only, where the temperature some 20°C colder than California and were also hitting 40%-50% more shots than the 217 Holmes & Co. accumulated.
The European Tour has taken a somewhat different line to its transatlantic cousin. Recognizing that slow play is deeply damaging, not only to the broader game of golf but also its development as it's clear fewer and fewer fans can justify lounging all day Sunday watching other people playing an altogether different form of the game they play but at a funereal pace.
Under the colourful stewardship of CEO Keith Pelley, the European Tour is tackling slow play head-on. With a variation of formats all based around the same theme, speeding things up and making golf more digestible to on-course galleries and TV audiences alike.
The Perth Super-6 started it all off, three rounds of conventional strokeplay with 24 players qualifying for a Sunday match-play shoot-out. Then there was the Golf Sixes, started last year and continuing this, a hybrid of team golf and a short-form format.
Another new event, the Belgian Knockout, hosted by Ryder Cup star Thomas Pieters incorporates a head-to-head strokeplay knockout format. With the opening two rounds following the familiar strokeplay format for 36 holes, before the leading 64 players go head-to-head in knockout strokeplay matches contested over nine holes on the weekend to determine the winner.
Pages
Click here to see the published article.