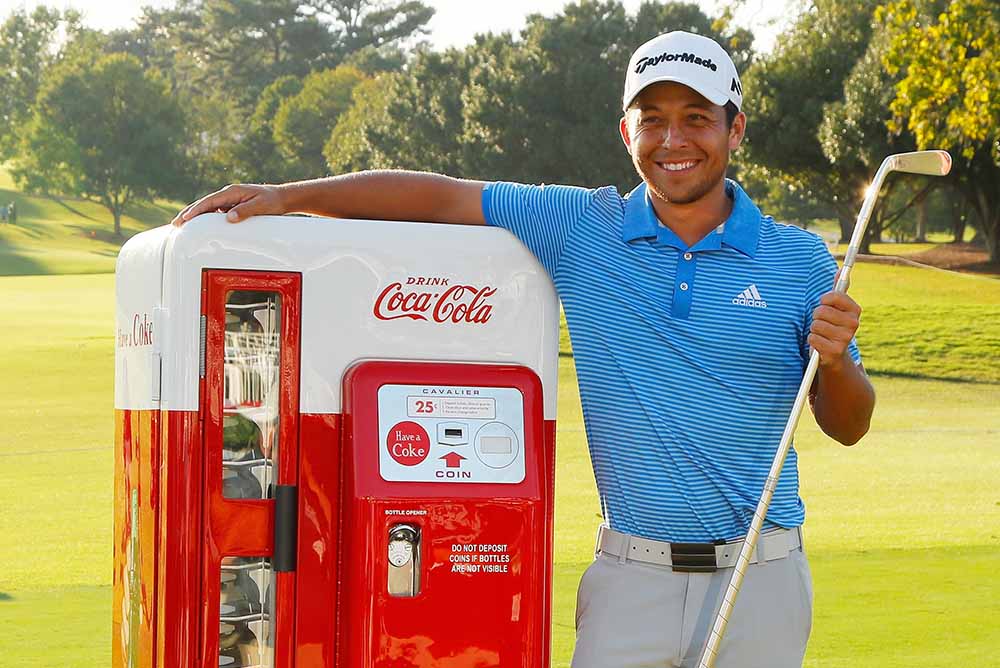 While Shauffele is amongst the Class of 2011 that includes Jordan Spieth, Justin Thomas, Emiliano Grillo and Daniel Berger who have burst onto the PGA TOUR scene, the old guard is just as equally excited about how the game is growing around the world.
Recently inducted World Golf Hall of Fame member, Davis Love III, recalled the old days when he used to fly out to the occasional tournament in Asia. "In 1985 when I started on the TOUR, I never thought I would be playing in Malaysia in between playing at Pebble Beach and then New York, then Malaysia, then back to playing in Mississippi. You know, it really is amazing. They just seemed so far away… and now it's just part of our TOUR," said the 53-year-old. "It really isn't the U.S. Tour. It's the PGA TOUR."
A 21-time PGA TOUR champion, Love welcomes the global expansion and snapped up the opportunity to compete in the CIMB Classic in Malaysia, which was inaugurated in 2010.
"I've watched the TOUR grow really around the world. With the Canada Tour, the Latin American Tour, playing two events now in Mexico, three over here (in Asia), it's really growing. It's an international game," he said.
"We have to embrace that that we're going to play around the world. Our TOUR is going to be kind of the world tour. Guys are coming from all around the world to play our TOUR as the premier place to play, so we have to come over here and play. It's a great streak.  My goal would be to get in all three of them next year; it would be a nice goal."
Chuah Choo Chiang is Senior Director, Communications of the PGA TOUR and is based at TPC Kuala Lumpur.
Pages