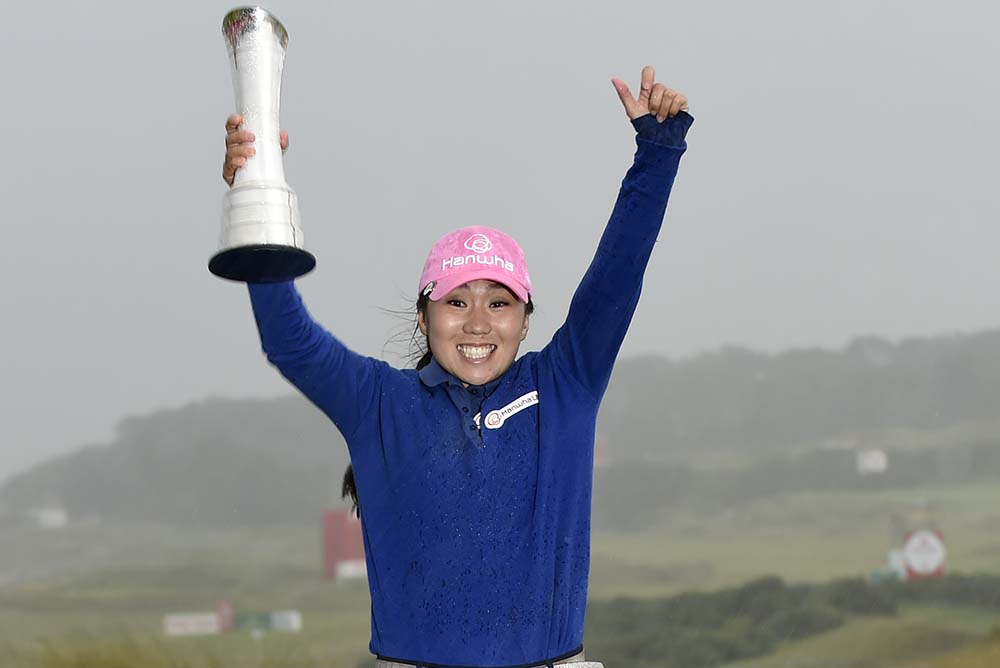 Now we are officially in autumn. It's time to air that hoary old chestnut that is a firm favourite of Bunker Mentality, namely the vast, iniquitous and outdated differential in prize money earned by male and female professional golfers around the world. And, with the winner of his national Ladies Scottish Open this year making a mere 18.5% of her male equivalent.

It is 10 years since the last of the four tennis 'Majors,' Wimbledon, introduced equal prize money for the men's and women's singles and getting on for half-a-century since the U.S. Open became the first of the sport's Grand Slam events to offer equal remuneration for both sexes.
Of course, the arguments raged then - as they still do to a much lesser extent - not so much on the point of principle. But on the fact that the winner of this year's women's singles title at the U.S. Open will win the same amount - US$3.5m - as the men's singles champion whilst playing a maximum of three sets per match compared to the gruelling maximum of five required of the men.
And, in some respects, that's a fair argument, equal pay for equal work. But don't expect the men to be having their workload reduced or the women theirs substantially increased anytime soon.
Pages
Click here to see the published article.