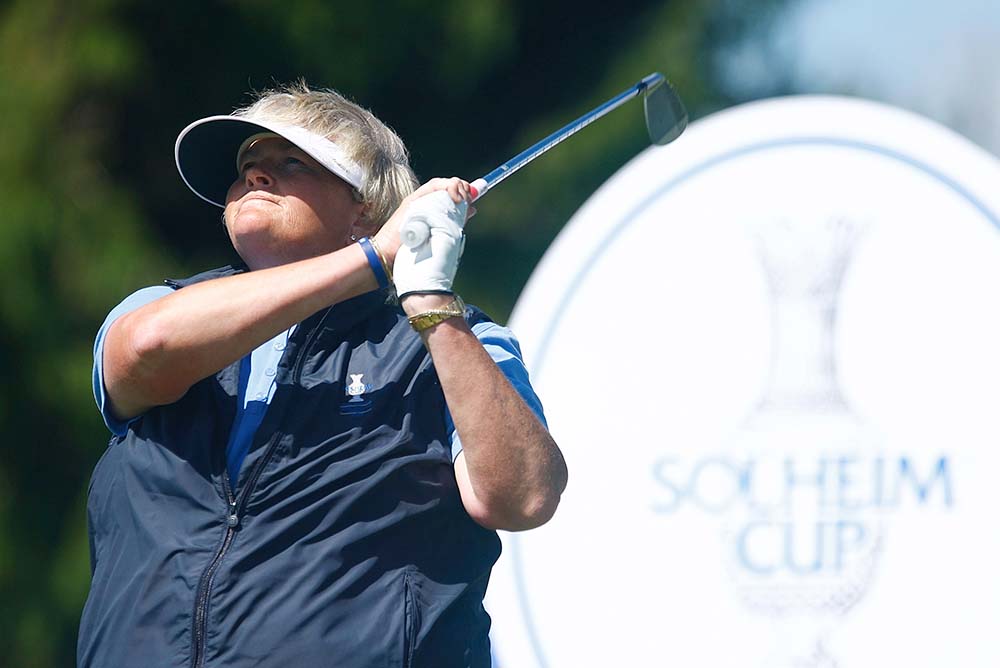 And perhaps within those responses from three of women's golf's finest, past, present and future, lie some of the reasons why the gender prize money gap is as wide as ever.
Firstly, contrary to what Matthew says, equality is not moving in the right direction and women's golf, particularly in Europe where the Ladies European Tour is on its knees, they are not heading in the right way.
Secondly - and it's hard to be critical of the 22-year-old Hull who is just enjoying life and playing for sums of money hitherto unimaginable - perhaps more of the senior players need to start thinking more about their plight, and acting upon it.
Thirdly, Davies may be, "Just a golfer," but with her status, experience, influence and connections, "Fingers crossed," is no strategy at all, whilst, "The LPGA Tour is so well backed," that's only by comparison with Europe and Asia.
Rumour has it that, even given an eye-watering US$9.25m prize fund for a limited field event on the PGA TOUR in Korea this month, significant inducements are having to be offered to golf's 'Top brass,' to take part, perhaps spooked by the latest missile crisis on the Korean Peninsula.
That same week, for a prize fund of just US$2.2m, each and every one of the LPGA elite will be battling-it-out in far-flung Taiwan in search of the US$300,000 top prize, somewhat less than the appearance fees the PGA TOUR 'Top dogs,' are said to be seeking to take part in the CJ Cup in Korea.
Ask any tennis journalist or ex-player for three words to explain why women's tennis is as strong as it is and has been enjoying parity with their male counterparts for the best part of a generation, and they will recite, 'Bille,' 'Jean' and, 'King.' And, with a host of retired superstars such as Davies, Annika Sörenstam, Lorena Ochoa and Se Ri Pak.
With so many women now rightly occupying senior marketing roles and decision-making jobs in TV, perhaps, were they to try it, women's golfers and their administrators might just find themselves pushing against an open door; if they never ask the question, they will never receive an answer.
Pages
Click here to see the published article.