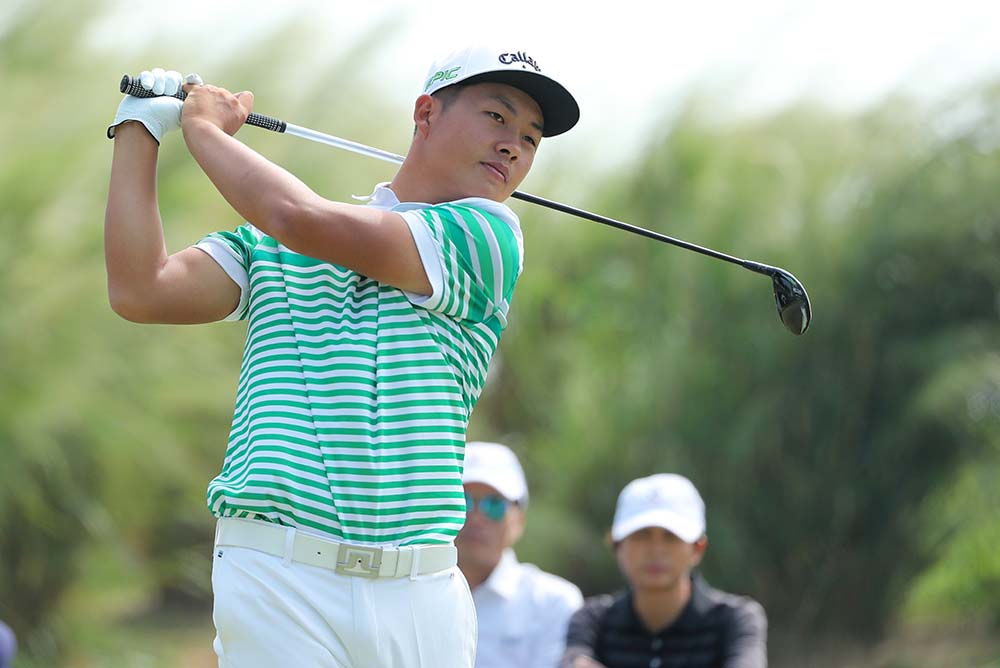 His views coincided with another Chinese teenager, 17-year-old Lin Yuxin, earning the dream trip to the Masters Tournament this coming spring after he prevailed in the Asian-Pacific Amateur Championship in Wellington in late October. Lin later explained he was amongst those inspired by countryman Li's Open exploits. "It's definitely a motivation for me, and it's definitely a motivation for every Chinese player," said the left-hander, who also earned a starting place at the 2018 Open Championship.
This pointed back to Player's assertion that the Chinese have the "enhanced desire" to succeed.
Interestingly, Lin has come onto the scene after enjoying numerous opportunities to grind his teeth on the PGA TOUR China, the very same platform which has propelled Dou and Zhang into the world's premier golf circuit. Over the past three years, Lin played on the PGA TOUR China, making 11 cuts from 13 starts and finishing as low amateur in seven events throughout 2016 without missing a weekend cut.
With the PGA TOUR announcing that it will partner with the China Golf Association (CGA) to stage a full PGA TOUR China schedule in 2018, commissioner Jay Monahan emphasised the importance.
"This is significant, really significant, for Chinese golf, because Zecheng and Xinjun are the first two players from China to hold PGA TOUR membership," Monahan said. "They followed the path from PGA TOUR China to the Web.com Tour, to the PGA TOUR, and they are ideal examples of what you can do when you have immense talent, you dream big and, you play on PGA TOUR China."
The timing of the PGA TOUR China announcement could not have been any better as days later; Lin became the third Chinese amateur to win the Asia-Pacific Amateur Championship, following in the footsteps of Guan (2012) and Jin Cheng (2015).
Monahan believes a strong PGA TOUR China will pave the way for more Chinese talents to break through. "If we can unlock the largest country and the largest market in the world and we can inspire future generations, and hopefully young people are watching these two stars (Dou and Zhang) and other stars as we go forward, we think that's a wonderful thing for the best game on the planet," he said.
"We want to develop more elite Chinese players through PGA TOUR China, and I think you'll see us continue to collaborate on the specifics behind inspiring future generations and developing the game."
With the some of the game's biggest backers like HSBC collaborating with CGA through its junior programme where players such as Li, now ranked 59th in the world, and Lin have benefited from, Player's prediction could well become true.
Chuah Choo Chiang is Senior Director, Communications of the PGA TOUR and is based at TPC Kuala Lumpur.
Pages
Click here to see the published article.