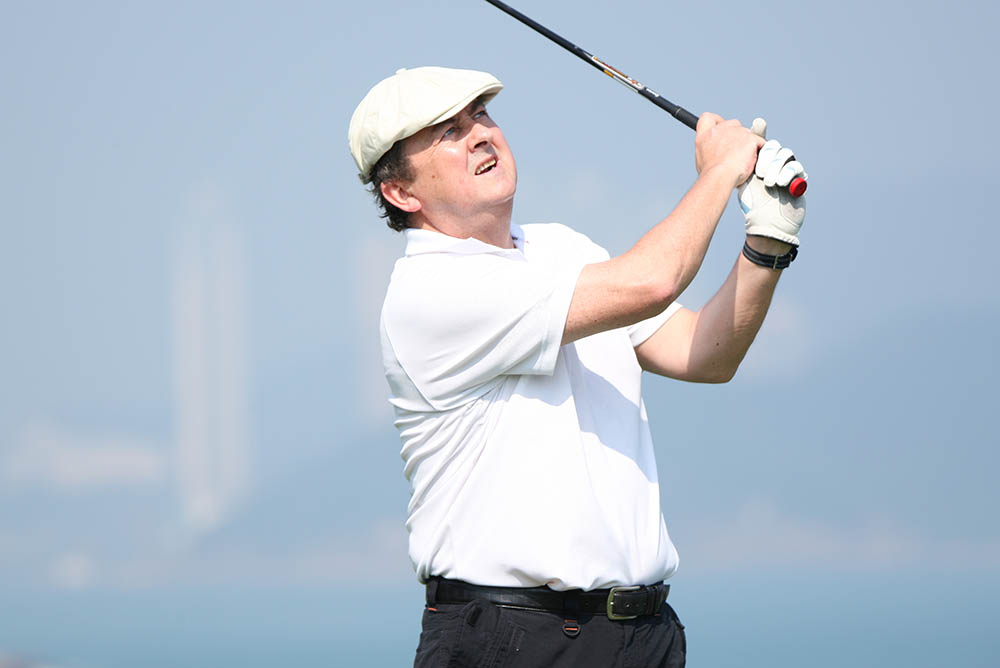 When did you start playing and where?
That takes me back. I must have been about six years old when my dad pulled out his old canvas golf bag and gave me a hickory shafted mashie and a putter. Both had rusty heads that needed constant polishing. The bristly door mat was put down at the edge of the back green for chipping with the mashie - only the putter was allowed on my dad's sacred green. I was taught to chip and putt to the clothes poles at each corner of the green. We spent many days and summer nights chipping and putting trying hard to avoid the greenhouse. The back green progressed to the local football field where we played the corner flags and from there to the municipal pitch and putt courses. I would have been about 13 or 14 years old when I was able to move on to playing the various 18-hole courses on the Ayrshire coast. These included a host of beautiful, challenging courses over the years of my youth, like Bogside, Barrassie, Gailes Links, Turnberry, etc. Golf seemed a lot easier then!

How often do you play?
Approximately once per month. I would dearly like to play more often, but living and working in Hong Kong limits the ability to play regularly, especially at the weekends. 
What's been your best ever round?
My best ever round was 78 at the Bali Handara while on holiday with my family. It would be about ten years ago, but hard to forget. I played with a good friend, who also played well that day. I don't know why, but everything just clicked. I only wish it would 'click' more often! The course is probably the highest in elevation in Bali and locates within the caldera of an ancient volcanic. The temperature was cool and pleasant, and the course was beautifully manicured. Tall poplar trees framed the greens, and bright red flaming trees were in full bloom everywhere. The beauty of the location must have helped my game.
Pages
Click here to see the published article.