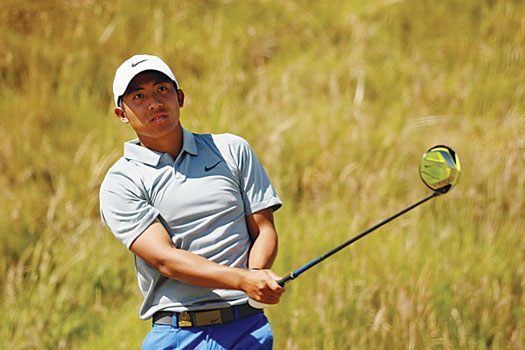 What's been your best ever round?
The only time I shot 63, which is my lowest round, was when I was 14-years-old. It was off the white tees but even so, everything went well that day. It was at Nan Fong Golf Club in the southern part of Taiwan. I had nine birdies!
What's your favourite course in Asia?
It would have to be Amata Spring Country Club near Bangkok. I played the Asia-Pacific Amateur Championship there [in 2012] and finished second and then last year I made it to the Open Championship after going through the qualifying tournament there. Although I have had success I have to say the course is awesome. It's a beautiful place and when the wind gets up it can be really challenging.

And your favourite course in the world?
The Olympic Club in San Francisco. I played the 2007 US Amateur there. I really like the design. It's a really strategic test and it makes you think on every shot.
Pages
Click here to see the published article.