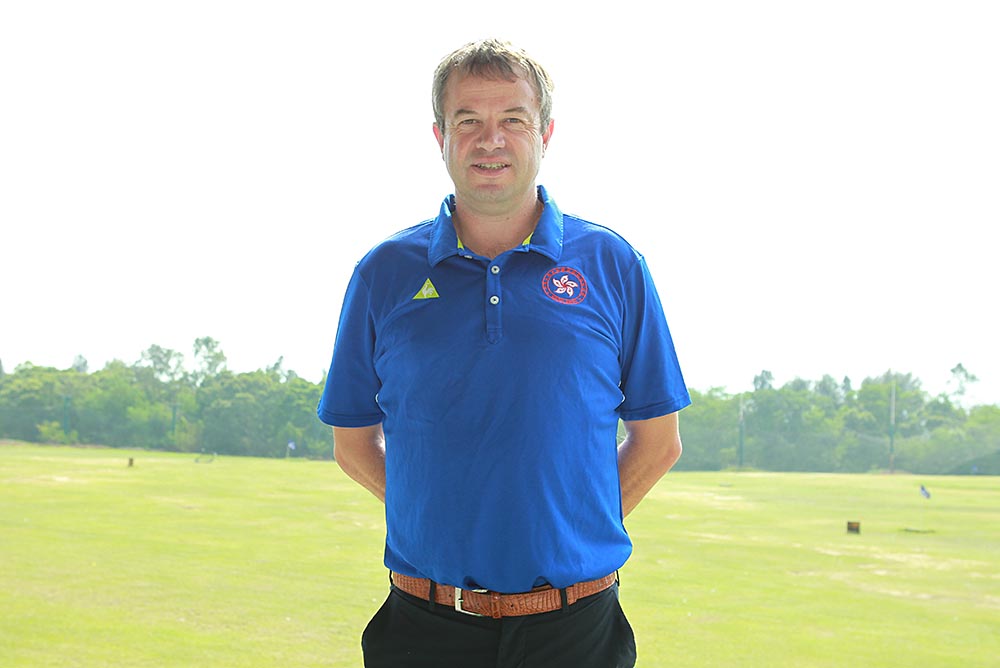 When did you start playing and where?
I grew up in Bath, England and we lived by the 13th green at Kingsdown Golf Club. So ever since I can remember I messed around with a golf club and my 10th birthday present was Junior membership of the club, as this was the minimum age someone could join. My first 3 cards for h'cap soon after this birthday were 122,121 and 119! The h'cap secretary gave me a 34 h'cap which I was so proud of (normally they start at 36) and many years later I asked him why he didn't give me 36 and he said that he'd seen me practicing and playing so much he wanted to encourage me – which he definitely did – thank you Mr Broom!
How often do you play?
Unfortunately, almost never – I have a young family and with working 24/7 in golf I feel guilty if I go and play in my time off. However, I mess around with my 3-year-old daughter and hopefully when she's older we will get chance to play and enjoy this great game together.
What's been your best-ever round?
My 'tournament career' finished a long time ago but I was relatively successful as a Junior in England and managed to represent England at Schoolboy International level for 2 years. In 1987 at the Carris Trophy at Moor Park (this was the biggest Junior strokeplay tournament in Europe at the time) I was joint leader after the first round and this was reported in the National newspaper 'The Daily Telegraph' with the headline 'Wallett cashes in'!
Pages
Click here to see the published article.