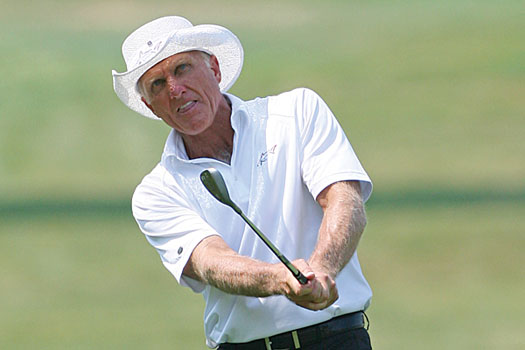 Where did the Great White Shark nickname originate?
It started in 1981 when I was leading the The Masters. The media didn't know who I was or anything about my background and started asking questions about the unknown blond-haired Aussie with an aggressive style of play who used to swim and dive with the sharks. "Great White Shark To Win The Masters" headlines suddenly started appearing in the press. The Great White Shark logo came about in the late 80s. I own the logo and the rights to it, and it has been a tremendous success story from day one.
What is your favorite major?
I have no preferences, as they're all equal in stature, though obviously I would have liked to win The Masters. I've won two Open Championships and would love to get the hat trick. But if you ask me which is the best tournament, I'd say two different majors for two different reasons: The Masters because it's pure golf and The Open because it's pure everything.
What was your greatest golfing moment?
My greatest moment is still my first professional win - the 1976 West Lakes Classic in Australia. Even though I've accomplished things on a much bigger stage since then, that win in my first year as a touring professional gave me the added confidence I needed to go on to win other events. It was a very big victory for me.
What is your greatest regret?
Probably hitting the 4-iron on 18 in '86 [at The Masters] instead of a 5-iron.
What are your five favourite golf courses?
Of the ones I have played: Royal Melbourne, Composite course; Doonbeg; Augusta National; Harbor Town; St Andrews; and Shinnecock.
What's your favourite hole?
Number five at Royal Melbourne and number 12 at St. Andrews. The 14th at Doonbeg in Ireland turned out to be one of the best short par-3 holes that I've ever played.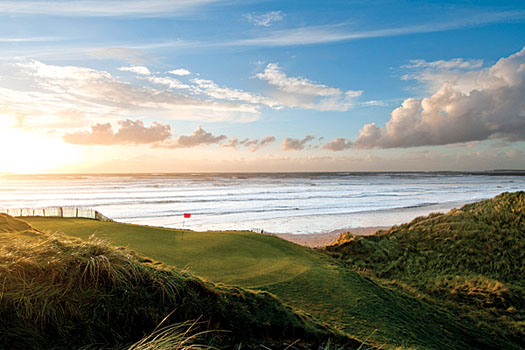 Pages
Click here to see the published article.