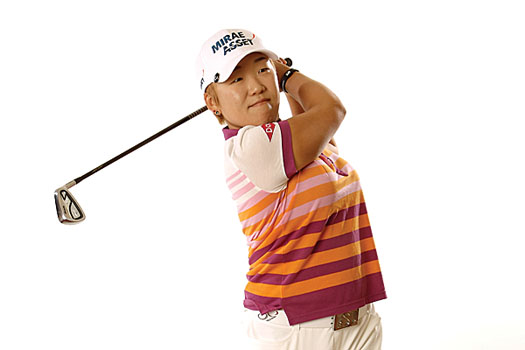 Westerners are at once envious and uneasy at the extent to which the Korean women work at their golf. Koreans, in turn, do not appear to have too many hard and fast views on their Western counterparts, though Jiyai Shin, who turned 25 last month, has made a few telling observations. Besides having played competitively all over the world, this particular Korean is in the unique position of having attended three 'rookie orientation' courses – on the Korean, the Japanese and the LPGA Tours.
Some six or seven years on and this two-time Ricoh Women's British Open champion is still baffled at the extent to which each of those courses differed from the others.
"The KLPGA," she begins, "stressed the importance of the Rules of Golf and of making friendships with senior players and not doing anything to upset them.
"The JLPGA course was mostly about etiquette towards sponsors and, as for the LPGA version, that was all to do with understanding the media and the importance of fulfilling media commitments."
When Shin first arrived on American shores for the start of the 2008 season she was, for want of a better word, "gobsmacked" at what she was seeing. Her father kept telling her to practise but, for the first fortnight at least, she had her eye on a whole lot more than merely the golf ball. "I couldn't begin to focus," she laughs.
The first thing to capture her attention was the way in which Westerners mostly came to the tour on their own, with parents looking in a regular basis but not being omnipresent.
In contrast, she said, Koreans tend to appear with parents and siblings in tow – and that is how it stays.
"You join the tour and your home life comes with you," continues Shin. "Members of your family will be at your side and you, the player, are thinking that you have to play well because of the sacrifices they are making. In many cases, it motivates us. It also goes a long way towards explaining why Koreans tend to do well."
Pages
Click here to see the published article.