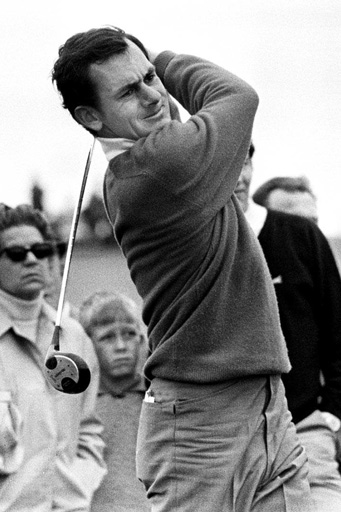 It's been thirty years since your US Open victory at Merion, where you shot a final round 67 – a round that's been described as "Hoganesque" for its sheer quality. I'm sorry to remind you of the time that's passed ...
Hey, that's OK. Better to be a 'has been' than a 'never was'. It's like the old cliché. As a kid on the putting green, when you're practicing a putt to win the Australian Open or US Open, you can't really foresee that happening. You can dream it, but you can't foresee it. But when it does happen, it's pretty cool! I kind of broke the barrier. I was the first Australian to do it, which was nice, and I did it at a very traditional course. [Ben] Hogan and [Lee] Trevino had won there and it had a wonderful history of golf, so that made it even more memorable.
Going back two years prior to that to your first major victory – you were less Hogan and more Harry Houdini in the US PGA play-off win at Oakland Hills. Perhaps the only person in history to ever out putt Ben Crenshaw?
[Laughs]. Yeah, I think so. I think somebody else was in charge that day, not me. I made some putts in the play-off but I don't think it harmed Ben in any way. He's had a very illustrious career, a two-time Masters champion and has since become a great golf course architect. Fortunately I never experienced losing a play-off in a major championship, but it takes a very strong person to overcome something like that. Ben was an exception and I take my hat off to him.
Pages