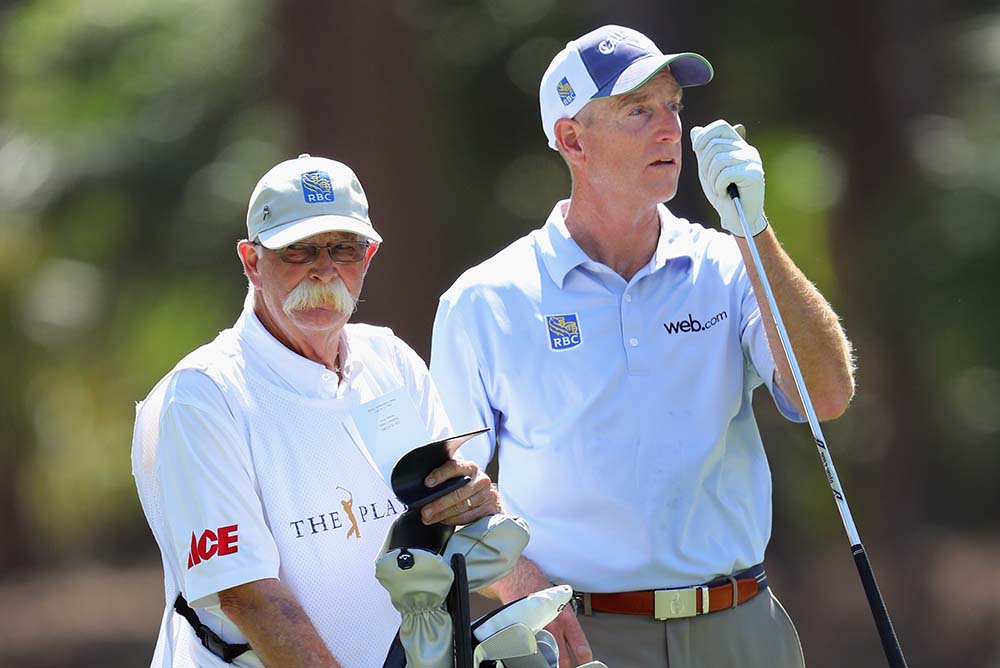 Mind you Micah issues a word of caution lest you think this is a gravy train for all guys out there and states that, 'to make a decent living you have to have a man who makes 1 million and at least 800,000 to make it work'. Well I had a wee look down the US money list for some prospective clients, and I came to 33rd which is a chap called Hudson Swafford who earned 1.8 million. So ok Hudson let's get together. No one has ever heard of you as a golfer and hell if anyone knows me as a caddie. Well, certainly not for my caddying. We may not be the prime focus of the TV coverage (unless I wear my kilt of course) but I would suggest that Hudson Swafford and the kilted caddie could make a rare and formidable team.
But dream on it. At the other end of the scale come the rest of the caddying fraternity. In St Andrews, there are about a hundred and fifty of us, and we do ok I suppose. We earn a reasonable amount for our travails, and I think it comes in about the average wage if my calculations are right. Pro rata 27,000 pounds. It's not bad money for a stroll round the Links on a summer's day, and it certainly beats working for a living.
We all know the story of the lucky chap a couple of years ago, getting asked by the caddiemaster to loop for an unknown golfer called Alex Noren in the Dunhill, who ended up getting a top-five place. The caddie reputedly got a wee cheque for £20,000. And I suppose that is the way it goes. Right place, right time, right man. That's kind of our equivalent to bagging the FedEx Cup winner. Not quite a million dollars but a lot of tins of Tennant's lager. Yes, we don't do things by halves in Scotland. For as you all know caddies here are made from girders.
However, my thoughts on the prospect of a kilted caddie/Irn Bru sponsorship and endorsement contract. Maybe not.
Pages
Click here to see the published article.