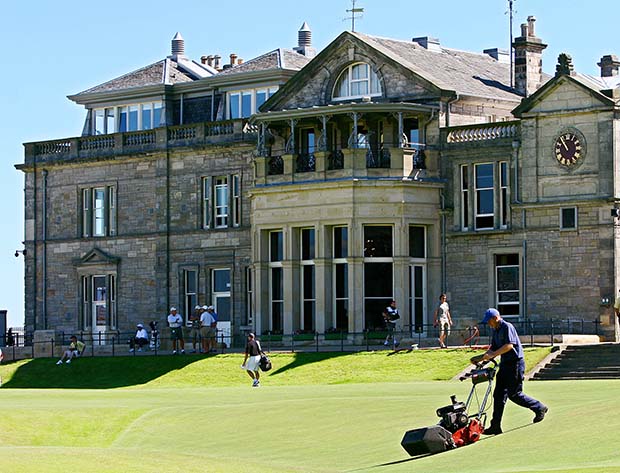 Indeed, I know a member of the Honourable Company, also a doctor, who showed less than worthy social grace in biffing another member in the changing rooms of the said Honourable Edinburgh Club and has now gained the nickname 'ding a ling'.  Now, personally, I wouldn't mind some wee chap occasionally fall off his bar stool against the chance of getting a right hook on the way back from the gents for some off the cuff remark to the other.
The underlying reality is that we live in an incredibly close-knit community in Scotland. I mean St Andrews in some ways is a village-satellite of Edinburgh, like Gullane and North Berwick. And golf is at its core. It's the social foundation of Scottish society and transcends everything.
So indeed, one's notoriety and especially of being blackballed at Muirfield, a fate said to be worse than having to buy a round, will certainly become locker room banter and feed into the grapevine across the Firth to Fife and vice versa. Two of my golf friends from Edinburgh now have kids here at University and I am sure regular reports of my antics are being relayed down the road.
Pages
Click here to see the published article.