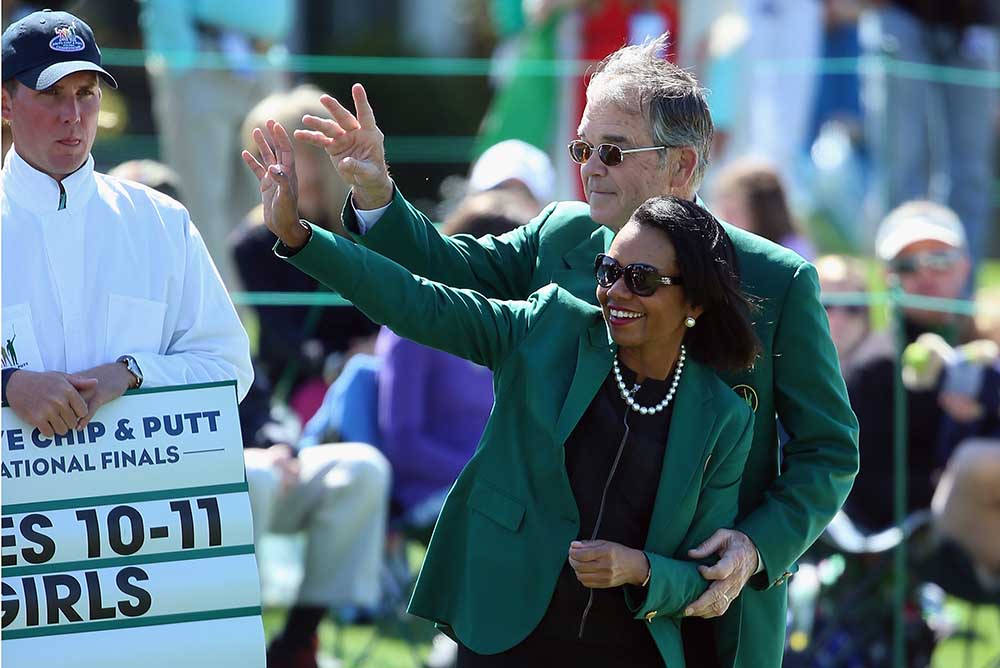 Still, after 263 years, that was a start, but, across the Atlantic, another symbol of sporting misogyny, Augusta National Golf Club, the scene of such high drama at last month's Masters beat the R&A to the gun; after 80-years - the mere blink of an eye in golf's timeline - of men-only membership was relaxed as two high-profile women, former US Secretary of State Condoleezza Rice and successful businesswoman Darla Moore were, "Invited to apply."
Indeed, to your Bunker Mentality columnist, this, like the R&A supplication, could be interpreted as sexist-lite; surely women, especially the rich and famous who have joined these two eminent institutions are more than capable of making cognitive choices of their own, deciding they would like - and afford - to join before filling out and submitting the required application form and attending the necessary interview to which male applicants must acquiesce to?
And, like the notorious London bus, when one has not come along for an eternity, several come along at the same time, but not without a few bumps in the road.
A veritable outpouring of affection towards women golfers and appreciation of gender equality ensued, with other male-only Open Championship clubs, Royal St George's and Royal Troon - just weeks before hosting last year's epic Open Championship - voted to open their doors to the fairer sex.
It's amazing how the threat of expulsion from the Open roster can shift opinion, change long-held beliefs and reverse principles, at a stroke.
But then, in May 2016, the quaintly - and paradoxically-named Honourable Company of Edinburgh Golfers at Muirfield voted for the status quo, namely to keep women out, unless they were serving food and drink to and clearing-up after the 600-plus grandiose male members and their male guests.
Earlier this year, a second vote was held, and, following much arm-twisting and, crucially, their club being stripped by the R&A of the opportunity to host the Open Championship, said to be the pinnacle of a Muirfield member's golfing existence as the 'Gentlemen,' welcome the finest, 'Players,' in world golf.
Following the vote, which gained the necessary two-thirds majority required for the motion to admit women to be carried, club issued what many considered to be their 'Get out of jail free card,' saying, "The current waiting list for membership at Muirfield suggests that new candidates for membership, women and men, can expect to wait two to three years, or longer, to become a member of the club."
Pages
Click here to see the published article.