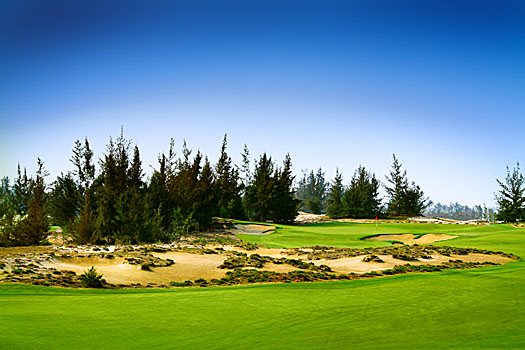 Destination of the Year
Scotland, the West coast of the United States, Melbourne, Ireland, South Africa – all rightly famous golf destinations, but ones that, for us in Hong Kong at least, aren't exactly suitable for a quick break away.
Enter Danang, Vietnam's third city and a growing tourism destination in its own right. Three years ago, golf wasn't even on the radar. Now, the place is home to three of the finest courses to have emerged in Southeast Asia in the last decade.
There's the Dunes Course at Danang Golf Club, a brilliant sandbelt-style track that lies within sight of historic China Beach. This Greg Norman design arrived hot on the heels of Montgomerie Links, an expansive modern layout featuring the linksy characteristics of Colin Montgomerie's homeland. The newest of this Great Triumvirate is Laguna Lang Co, situated about an hour north of the city on the road to the UNESCO World Heritage site at Hue. The work of Nick Faldo and the centrepiece of a Banyan Tree-led resort development, the course here winds through rice paddies, rocky outcrops and sandy wastes, and features several fantastic coastal holes around the turn.
Combine this great golf with a slew of upmarket hotels, the charming old town of nearby Hoi An and an increasing number of fine restaurants and watering holes and it comes as no surprise to learn that Danang welcomed a record number of overseas visitors in 2012.
Winner: Danang, Vietnam
Pages
Click here to see the published article.