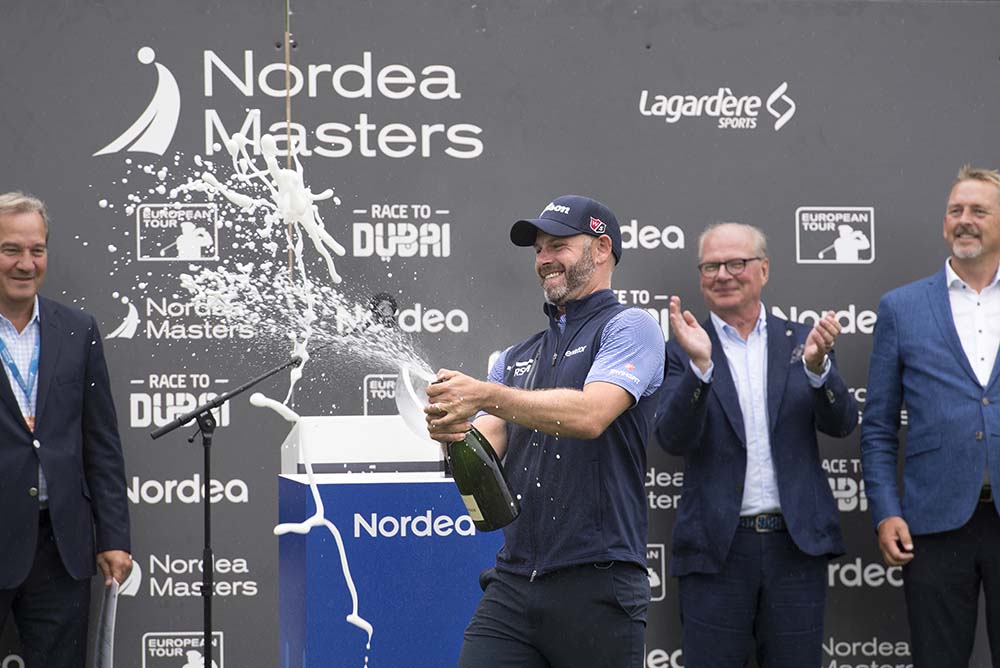 So, in the swing centre, Andy started off by letting me hit a few balls to loosen off and critically watched me. The good news was that he wasn't giving me the advice that he had to proffer to some people. I didn't immediately have to go and seek golf instruction to set right issues which a new set of Wilson clubs could not.
Then came the in-depth analysis with the aid of numerous graphs and a minefield of data on an overhead screen. Average swing speeds, smash factors, spin rates, degrees of this and that, added to a somewhat encouraging graphic which showed a good deal of striking accuracy. Andy slightly enthused about my inside attack line, and I was beginning to feel rather buoyant. He changed shafts and heads and grips, hmm'd and hawwed a bit and then, low and behold, we had a completed order for a beautiful set of extra stiff shafted, V6 Tour Irons. I must say they are stunning, with a great feel and that blade look which reminds me of my Ben Hogan blades. I have since been showing them off around St Andrews to many favourable comments.
I was then shown around the very impressive workshop factory. It is indeed a slick operation and the staff all busy and in tremendous spirit. They serve the whole of Europe from here and customise about a thousand clubs a month. Of course, they attend to their stable of tour pros. Padraig Harrington, Paul Lawrie, Branden Steele and recent first-time winner Paul Waring, who recently captured the Nordea Masters, his first European Tour win.
I am just wondering if they will take the Kilted Caddie into their illustrious stable as a somewhat long shot bet? It could do wonders for their exposure in the Home of Golf, and I would be well up for it (even if my golf isn't quite). I suppose it could be seen as a token gesture for a hopelessly addicted and struggling 10-handicapper with delusional issues.
Pages