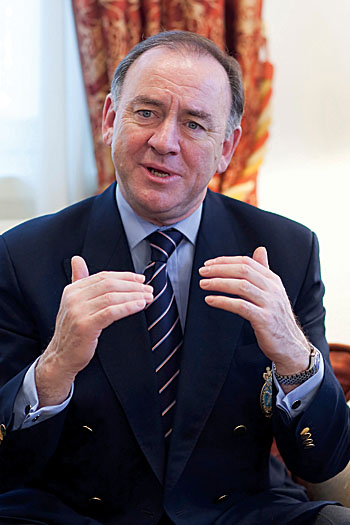 The soon-to-be retired R&A Chief Executive Peter Dawson earns the accolade of "Most Skilful Helmsman" for successfully steering a course through the muddied waters of female membership. The other soon-to-be retired Chief Executive, George O'Grady collects the rarely presented "Lifetime Achievement Award" for over 40 years of dedicated service to The European Tour. The relatively new-broom Chairman of The Tour, David Williams, is vigorously sweeping clean. Much breath is bated to see who will succeed George, whom this column wishes every success and happiness as he dons his slippers.
So (roll of drums) to the main award, "The Golfer of the Year". Rickie Fowler, with four top-five finishes in the majors is a strong candidate, but his failure to win, alongside his demolition by Rory McIlroy in the Ryder Cup singles goes against him. The Northern Irishman, with his BMW PGA Championship and World Golf Championship wins, two majors and the number one spot on either side of the Atlantic might seem like the overwhelming favourite. But the Committee (of one) has come down in favour of the Hong Kong-based American Doug Williams for his outstanding defence of the Hong Kong Seniors Amateur Open. Despite a untypically error-strewn final round that saw him surrender a seven-shot lead, his gutsy birdie at the first play-off hole deservedly secures the title of Champion Golfer 2014.
McIlroy's chance will surely come again.
Pages
Click here to see the published article.