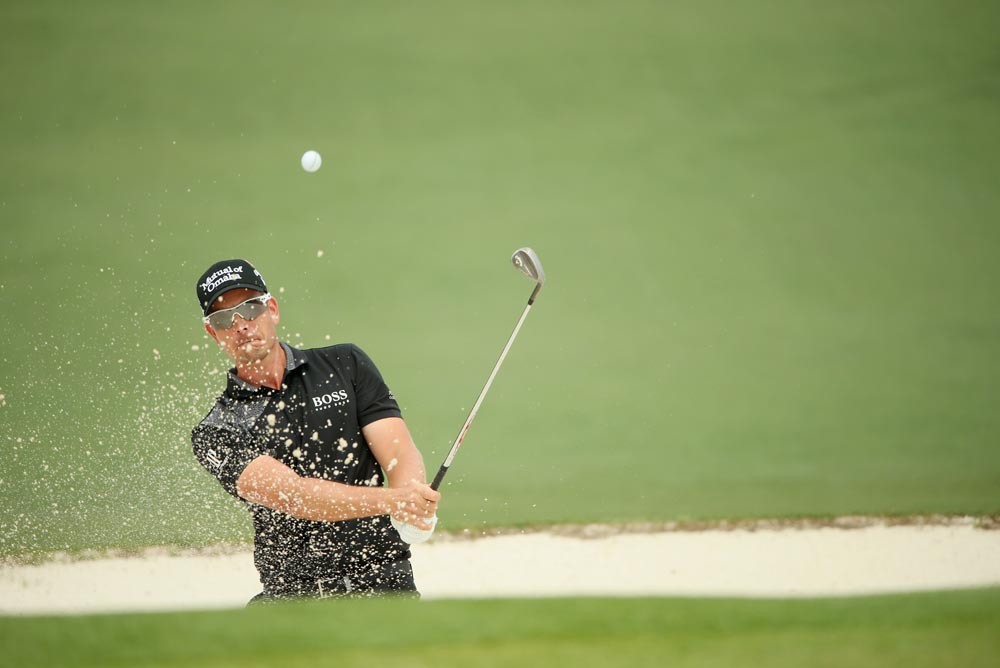 We are in Shanghai and Henrik Stenson is cold and fed-up. Of course, Henrik Stenson is actually engaging and great company, but the temperature in Shanghai has dropped nearly 20 degrees in two days, the wind is howling and he's already a trifle miffed at those at the "Audemars Piguet Time with the Masters Golf Day" who have remarked that the Swedish national must be feeling at "home" in the frigid conditions. In fact, home for Stenson has been Lake Nona in Florida for the past four years, and he lived in Dubai for six years before that. It's clear that his nickname, "The Iceman", reflects more on his demeanor under pressure than his climatic preference. It's also perhaps appropriate that Henrik shares his nickname with Ben Hogan, since in addition to both having a steely focus on the links, there have been few, if any, better ball strikers since the "Wee Ice Mon" was conquering all before him in the late 1940s and early 50s.

As an expat Scot, I've also been told I must be enjoying the biting conditions, and I'm as cold and fed-up as Henrik is. As we laugh about the weather, we realise that we also share the fact that we are both left-handed, but play golf right-handed. In my case it was simply copying older brothers and having no access to left-handed clubs. In Henrik's case it was a childhood spent playing ice hockey and, like Phil Mickelson, a preference to having his "strong" hand furthest up the club.
As a relatively new addition to the Audemars Piguet team of golfing ambassadors, Stenson is clearly very happy to be associated with the luxury Swiss watchmaker. As he proudly showed me his Royal Oak Ceramic explains: "I've always loved their watches, and was delighted when the opportunity came along. AP have a fantastic reputation among the players on tour and are a joy to work with."
Pages
Click here to see the published article.