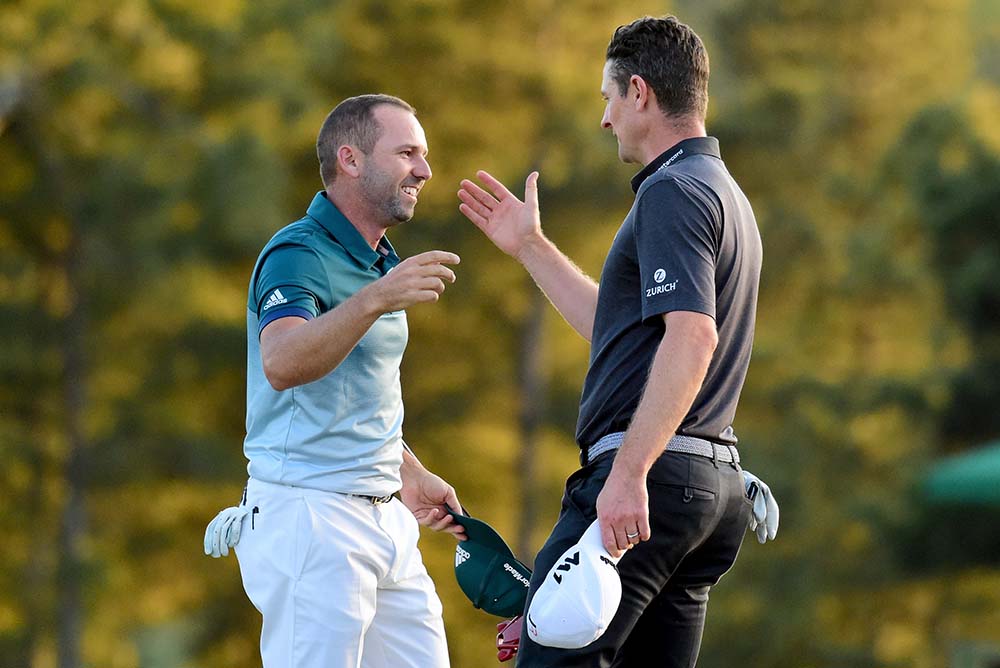 Meanwhile, softly-softly, as is its wont, the R&A has been and will continue to support the Ladies European Tour - to have the circuit fail within shouting distance of St. Andrews and embracing much of the R&A's worldwide footprint would be a step too far. Especially since the Ladies Golf Union (LGU) was recently brought under the R&A umbrella, participation in women's golf one of the few growth areas presently in the royal and ancient game.
Halfway through a 2018 season preview, yet not a single blow struck from the first tee. With an apparent resurgence from the Renaissance Man, Tiger Woods, a Ryder Cup to look forward to in Paris, the so-called, 'City of Love,' and an Asian Tour heading into a new year with unprecedented and just-about-justified confidence, there is much to look forward to inside the ropes as out of them.
Following his highly-creditable - and credible - return to tournament golf at the Hero World Challenge he hosts on behalf of his charitable foundation, Tiger Woods, reportedly pain-free for the first time in almost a decade undoubtedly hushed - if not entirely silenced - his many critics, with a T9 finish on eight-under-par. Only a clumsy, careless three-over-par 75 third round taking the shine off what was, albeit in an end-of-term 18-man field quasi-competitive event, the first signs of light at the end of his long, dark, personal and professional tunnel.
As the saying goes, 'You can only beat what's put in front of you.' Woods finished behind Europe, Asia and some might say, America's finest - Rickie Fowler's course record final round 61 put victory out of reach, Race to Dubai winner Tommy Fleetwood, 2017 Open Championship winner Jordan Spieth and Asian number-one Hideki Matsuyama, alongside reigning Olympic champion Justin Rose amongst the few ahead of their host, world number 1 and 2, Dustin Johnson and Justin Thomas behind a seemingly-resurgent Woods.
But, as the old adage goes, 'One swallow doesn't make a summer."
Pages
Click here to see the published article.