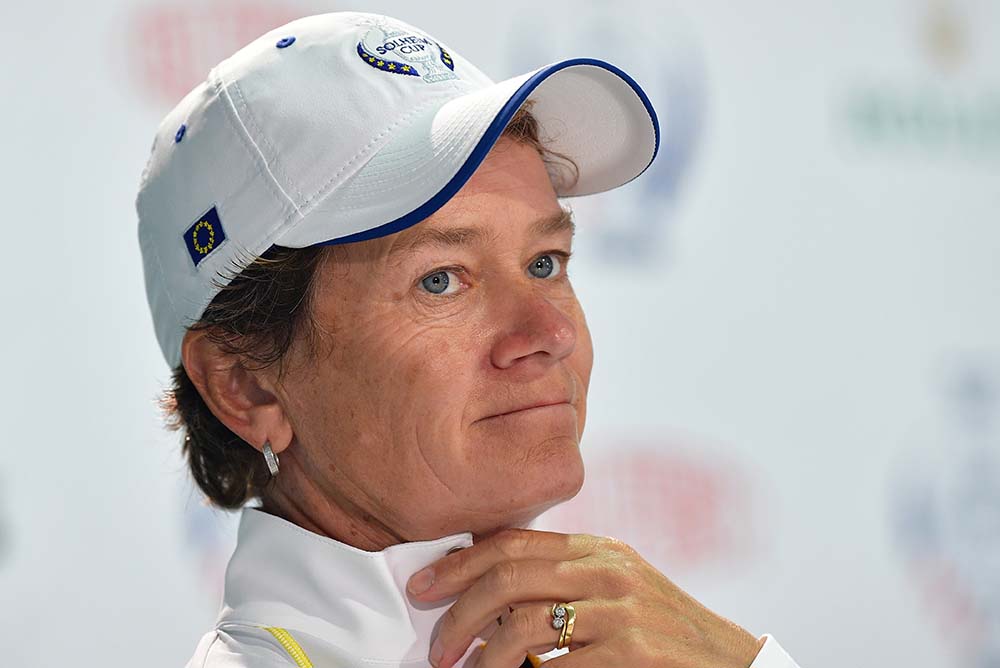 It made for uncomfortable listening at the 2017 Ricoh Women's British Open to hear 2019 Solheim Cup captain Catriona Matthew break ranks and tell it as it concerned the financial health of her 'Home' circuit.
'Obviously, I don't really play much in Europe, but you know, they have obviously been having their issues with the Commissioner," said the normally mild-mannered Scotswoman, adding, "I think we need to try and get that sorted and see what direction they are going to go in there."
36 hours later, the said Commissioner Ivan Khodabakhsh was emptying his desk back at Tour HQ in leafy Buckinghamshire, north of London. His interim successor, LET Chairman Mark Lichtenhein, former European Tour Head of TV, Digital & IT found the LET coffers as empty as his predecessor's desk.
Official accounts filed with the UK regulator Companies House revealed how LET had lost £610,000 on a turnover of just £12.2m in 2015, almost double the deficit incurred the previous year on £10.9m turnover. Its reserves ravaged by plugging the holes here, there and everywhere it seemed.
And, with 2016 accounts already three-months overdue and the resignation of the Tour's auditors, LET could only muster 15 tournaments in 2017, of which just five were in Europe, and two of those LPGA 'Majors'.
Financial support from the golf, 'Family' enabled LET to limp towards a season-ending not-so-grand finale in Dubai. But, with only eight players earning over US$100,000 last term, headed by England's Georgia Hall, the only player earning over US$200,000 from the beleaguered circuit with over 40% of her 2017 winnings (US$437,000) coming from a single event, a tie for third place in the Ricoh British Open. It's difficult to argue with Catriona Matthew's blunt analysis of players' prospects away from the LPGA Tour.
"If you were an emerging player playing in Europe, you just about need to have a part-time job, I'd say, to keep you going," was Ms Matthew's judgment, hardly a resounding vote of confidence as she prepares to lead Europe into Solheim Cup action in Scotland next year.
Rumours, some less outlandish than others as to a financial lifeboat to keep LET afloat, having included an infusion of working capital from the R&A, an underwriting agreement with the LPGA. There are even suggestions of a take-over by the European Tour have been for three-to-four years and it will take more, much more than a short-term change of CEO to guide the underperforming circuit through to the end of this year. Let alone fielding a team to attempt to claim back the Solheim Cup at Gleneagles in 2019.
Quite why an admittedly eccentric CEO such as Keith Pelley at the European Tour might seek to lumber himself and the company he leads with a beleaguered ladies circuit when he has two - the European Seniors and Challenge Tours – of his own is unclear. And, one suspects that if such a proposal were ever to reach his Players Committee, it would receive short shrift from European Tour players recently described by one insider as, "Restive."
Much more credible are suggestions that the LPGA could, in effect, swallow-up its smaller European cousin, even though in what is already an authentically global tour with 16 of its 33 events in 2017 staged outside the USA. The LPGA already had all-but-unfettered access to the three jewels in the LET crown, the Evian Championship and the Ricoh Women's British Open - both 'Majors,' and the Aberdeen Standard Investments Ladies Scottish Open, co-sanctioned by the Ladies European Tour and the LPGA.
Pages
Click here to see the published article.